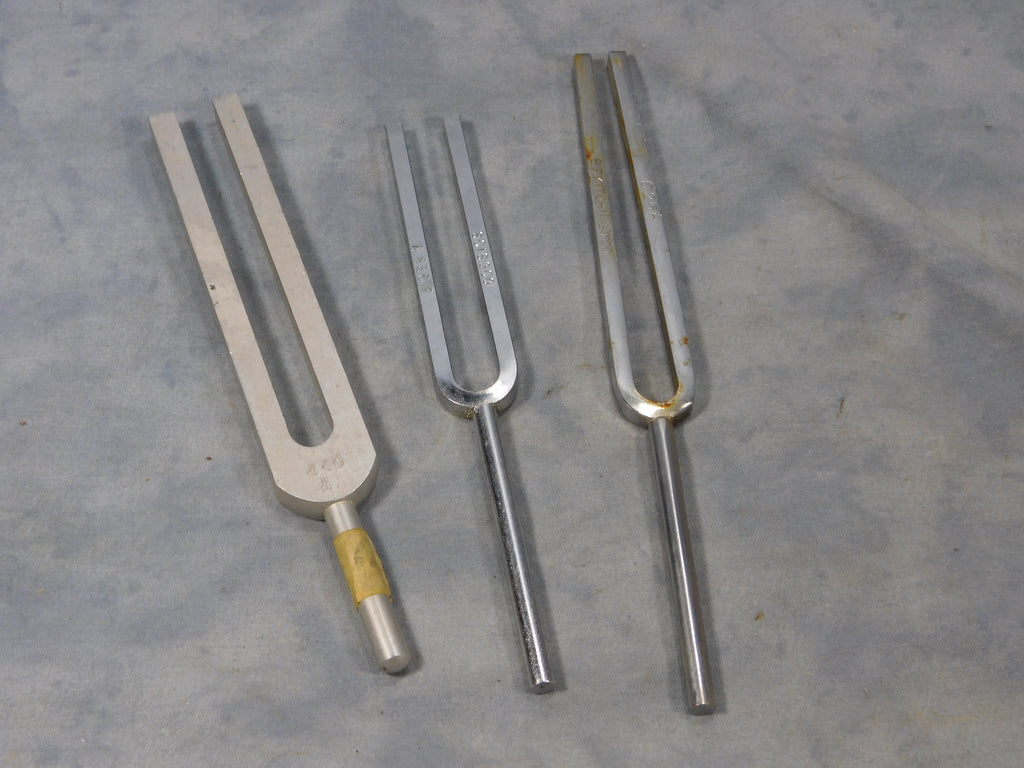 LOT OF 3 TUNING FORKS WELCH A440, SCISOCO A426.7, & B.F. KITCHEN C256
$10.00
LOT OF 3 TUNING FORKS WELCH A440, SCISOCO A426.7, & B.F. KITCHEN C256.
**USED TOOLS DISCLAIMER**
PRETTY MUCH ALL OF THE TOOLS I HAVE LISTED ARE USED. SOME MAY HAVE SLIGHT SURFACE CORROSION, FADED PAINT, SCUFFS OR SCRATCHES ON THE FINISH, ETC.
ANY TOOLS I SUSPECT TO BE MISSING PARTS OR DAMAGED I WILL NOTE IN THE DESCRIPTION.
FEEL FREE TO EMAIL ME WITH ANY TOOL QUESTIONS AT BIGMIKESMOTORPOOL@YAHOO.COM
VIEW ALL PICS CAREFULLY, AS THERE IS NO RETURNS FOR USED TOOLS.
MOST TOOLS ARE ALSO CROSS LISTED ON EBAY, AND ALTHOUGH WE DO TRY TO KEEP UP ON INVENTORY UPDATES, IF SOMETHING SELLS THERE WE DO RESERVE THE RIGHT TO CANCEL ANY PURCHASES HERE.