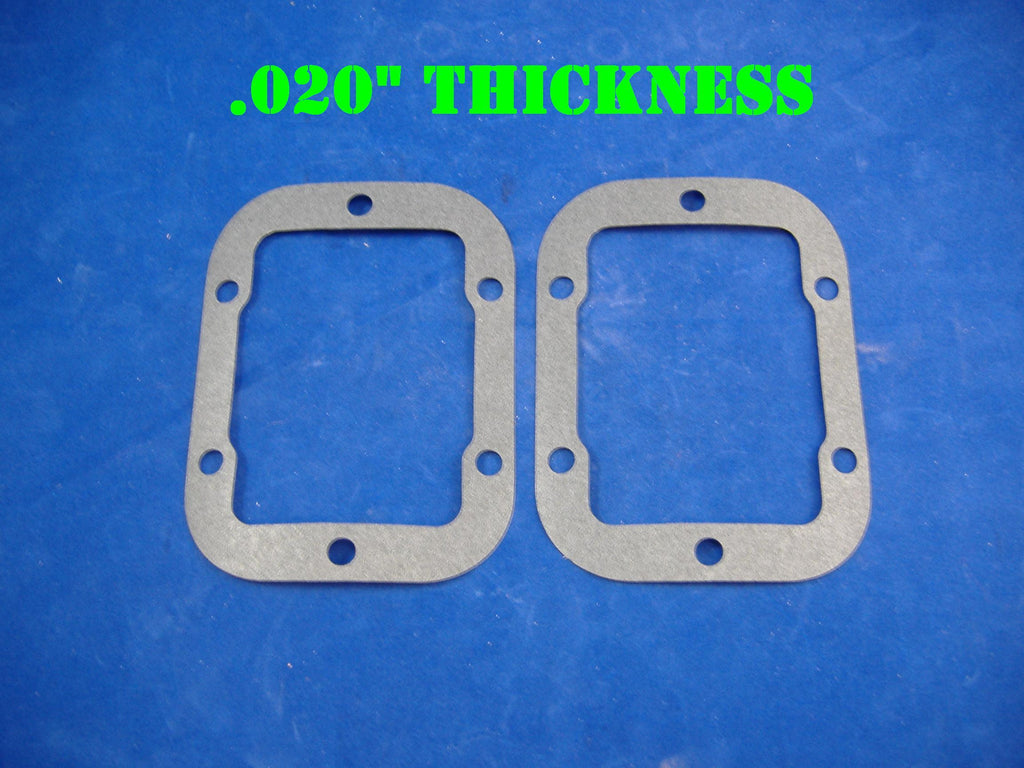 TWO PTO GASKETS, .020" THICK M35A2 - M35A3 - M54 - M809 - M939
$1.95
TWO .020" THICK PTO GASKET FOR YOUR MILITARY CARGO TRUCK. THIS GASKET FITS ALL 2.5 TON AND 5 TON MODELS. 
WE HAVE .010" AND .020" THICK GASKETS IN STOCK SO YOU CAN PROPERLY SET THE BACKLASH OF YOUR TRUCKS PTO UPON INSTALLATION. 
WE OFFER OUR PTO GASKETS SINGLE, OR IN MIXED SETS SO YOU CAN GET ENOUGH OF WHAT YOU NEED TO INSTALL YOUR PTO ON YOUR TRUCK.