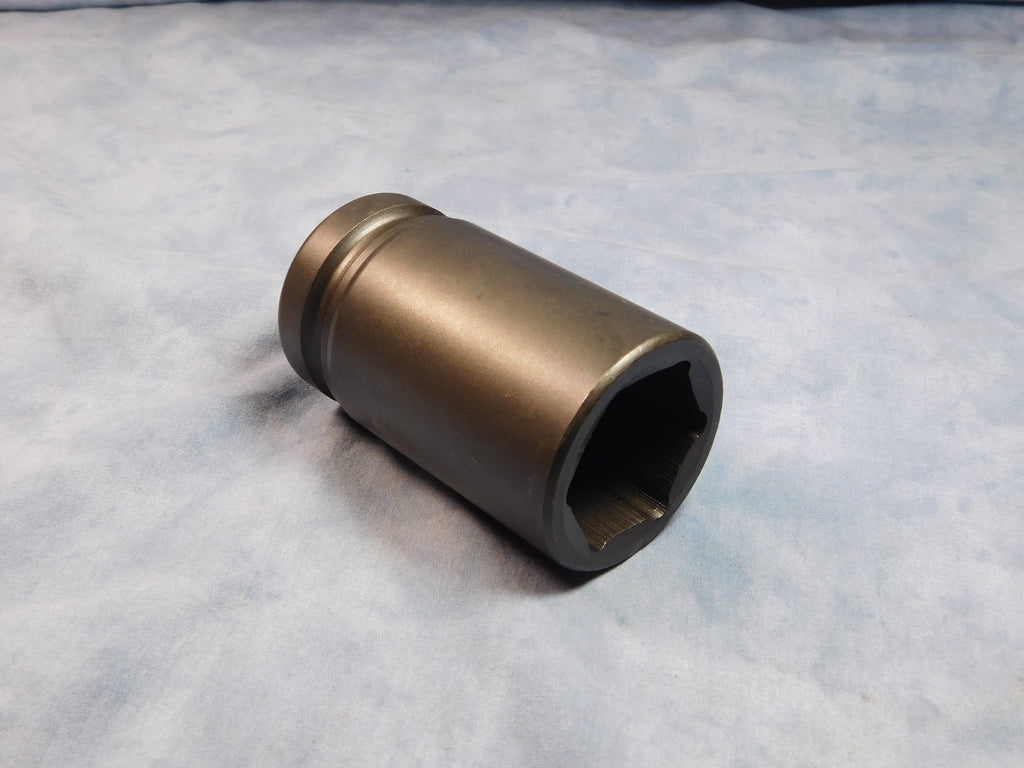 BARGAIN BIN 1-1/2" COMBINATION 13/16" IMPACT SOCKET, 3/4" DRIVE
$19.95
THIS SALE IS FOR A COMBINATION LUG NUT SOCKET. IT FEATURES A 1-1/2" HEX FOR FRONT AND OUTER LUG NUTS, AND  A 13/16" SQUARE HOLE UP INSIDE OF IT FOR THE INNER REAR LUG NUTS. 
THIS IS FOR 3/4" DRIVE TOOLS. 
WE USED TO OFFER THESE AS A OUR STANDARD SOCKETS, BUT HAVE SINCE CHOSEN TO OFFER INDIVIDUAL SOCKETS FOR EACH NUT STYLE SINCE WE HAD SOME COMPLAINTS AND COMMENTS ABOUT HOW WELL THESE COMBINATION SOCKETS WORKED. 
BASICALLY, THESE MAY WORK FOR YOU AS INTENDED, OR THEY MAY BE BETTER SUITED FOR SINGLE USE AS A 1-1/2" HEXT SOCKET. WE CANNOT GAURANTEE THEY WILL WORK FOR THE INNER NUTS, WHICH IS WHY THESE ARE NOW LISTED IN THE BARGAIN BIN. 
THERE IS NO RETURNS ACCEPTED FOR BARGAIN BIN ITEMS.