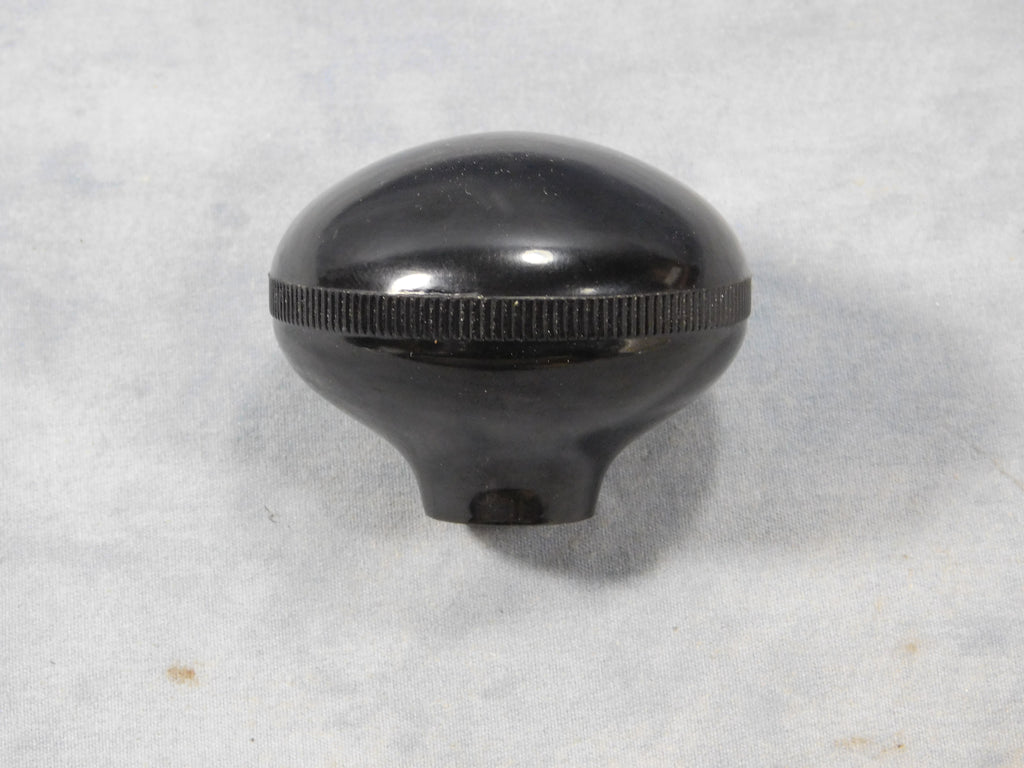 SHIFT KNOB FOR M35A2 - 8679979
$10.95 $14.95
SHIFT KNOB FOR M35A2. 
WILL NOT FIT M54 OR M809 5 TON TRUCKS. 
PART # 8679979  NSN 5355-00-152-8353
**BIG MIKE'S INSTALLATION TIP**
THIS KNOB, AND YOUR ORIGINAL ARE THREADED. IT WILL UNSCREW FOR REMOVAL, BUT MANY ARE OFTEN STUCK TO SOME DEGREE.
IF YOUR KNOB DOES NOT EASLIY SPIN OFF WITH MINIMAL FORCE FROM A PAIR OF CHANNEL LOCK PLIERS OR YOUR HAND, IT IS BEST TO REMOVE THE SHIFT LEVER VIA THE ONE NUT AND BOLT UNDER THE SHIFT BOOT, AND THEN CLAMP THE SHIFTER  A VISE FOR REMOVAL USING MORE FORCE WITH THE PLIERS OR EVEN A PIPE WRENCH.
CLAMPING ALONG THE SIDE OF A BEND CAN HELP STOP THE ROD FROM TRYING TO SPIN.
TRANSMISSION DAMAGE COULD POSSIBLY OCCUR IF YOU APPLY TOO MUCH TWISTING FORCE ON THE SHIFTER FOR REMOVAL.
SPIN THE NEW ONE ONE BY HAND AND USE SOME LOCTITE 242 BLUE THREAD LOCKER TO KEEP IT IN PLACE. 242 DOES NOT REQUIRE HEAT FOR LATER REMOVAL.
DO NOT USE THE PLIERS FOR INSTALL, AS THEY WILL MARK YOUR NEW KNOB BADLY.