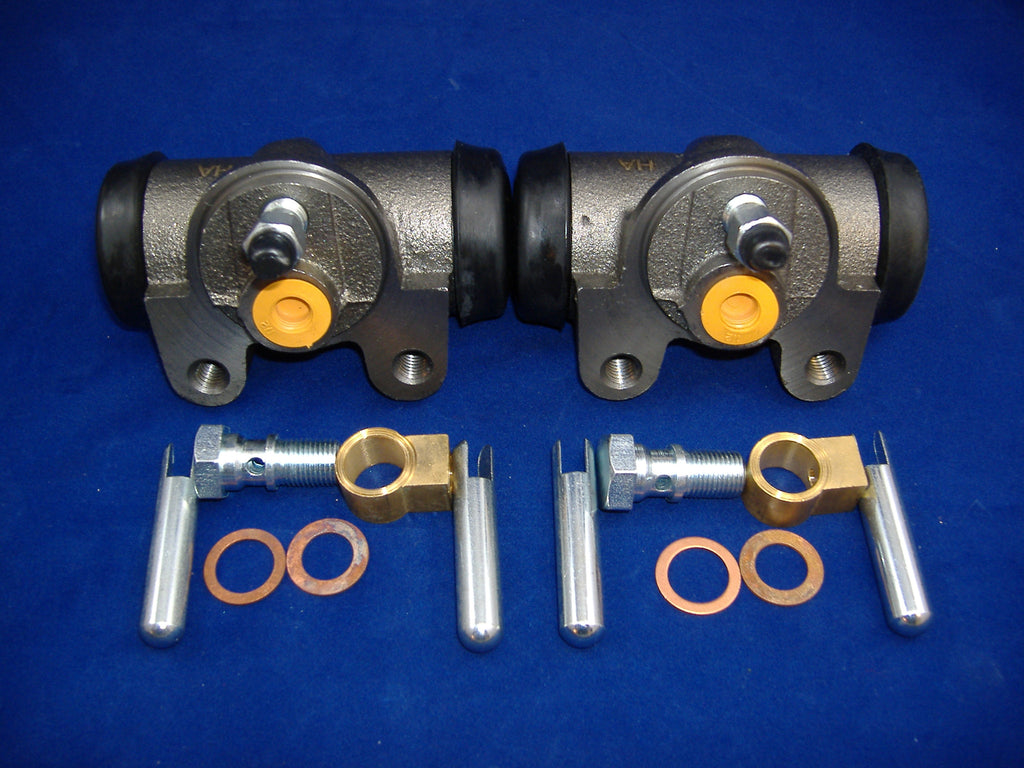 TWO WHEEL CYLINDERS FOR M35A2 - M35A3 7348976
$69.95
TWO NEW (not rebuilt) WHEEL CYLINDERS FOR M35A1, M35A2, AND M35A3 TRUCKS. THIS WHEEL CYLINDER IS FOR USE ON FRONT OR REAR AXLES. INCLUDES ALL PARTS PICTURED. 
# 7348976 NSN 2530002744511 
WE ALSO OFFER THESE SINGLE AND IN SETS OF FOUR AND SIX. BUYING IN SETS WILL SAVE YOU MONEY IN SHIPPING FEES.