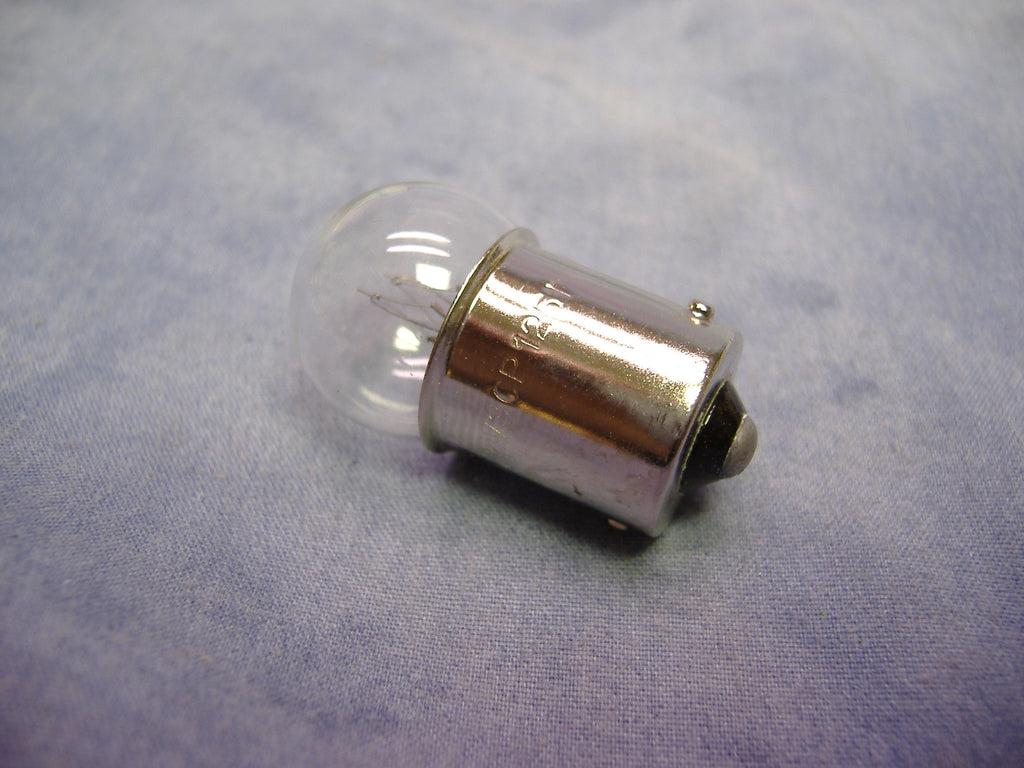 623 BULB
$3.49
 #623 MINIATURE BULB BA15S BASE - 28.0 Volt .37 Amp 10.36 Watt G6 Single Contact Bayonet (Ba15S) Base, 6.0 MSCP, 2C-6 Filament Design (series filaments). 1,000 Average Rated Hours, 1.44" Maximum Overall Length.
USED ON MILITARY VEHICLES FOR TAIL LIGHTS, BLACK OUT MARKER LIGHTS, AND FRONT PARKING LIGHTS.
MS15570-623. NSN 6240000193093. A52463-1-09
WE CARRY MANY LIGHT BULBS COMPATIBLE WITH YOUR MILITARY VEHICLE'S 24 VOLT ELECTRICAL SYSTEM. CHECK OUR STORE FOR OTHER BULB STYLES YOU MAY NEED. HAVE A QUESTION ABOUT MILITARY LIGHT BULBS AND LIGHTING?? FEEL FREE TO SEND US A MESSAGE WITH ANY QUESTIONS YOU MAY HAVE.