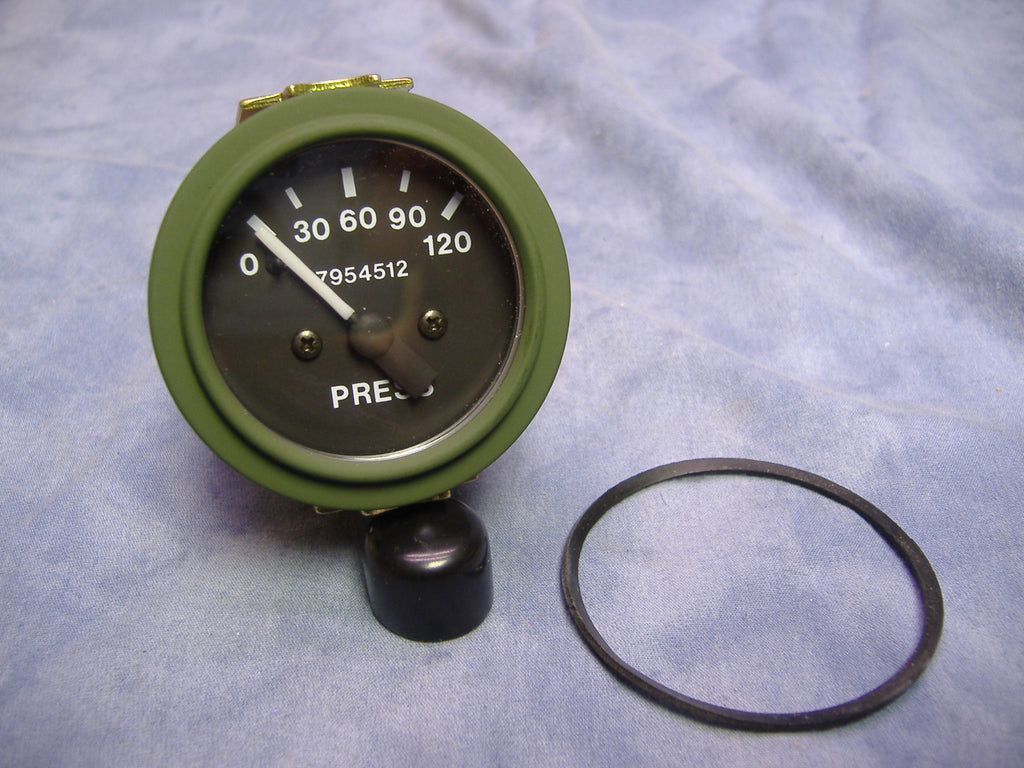 OIL PRESSURE GAUGE, 0-120 PSI MS24540-2
$55.95
0-120 PSI OIL PRESSURE GAUGE FOR MILITARY VEHICLES AND VARIOUS MILITARY POWER EQUIPMENT. 
THIS IS A 24 VOLT ELECTRIC GAUGE THAT REQUIRES 0-120 PSI SENDER # MS24539-1 FOR OPERATION. IF YOU ARE JUST REPLACING THIS 120 PSI GAUGE IN YOUR TRUCK YOU SHOULD ALREADY HAVE THE SENDER, HOWEVER, IF YOU ARE UPGRADING TO 120 PSI YOU WILL NEED THE NEW SENDING UNIT.  GAUGE INCLUDES ALL MOUNTING HARDWARE.
THIS UNIT FEATURES RUBBER SHELL CONNECTIONS.
#  MS24540-2
WE ALSO HAVE ALL OTHER MILITARY TRUCK GAUGES IN OUR STORE, IF YOU HAVE ANY QUESTIONS ABOUT OPERATION OF A GAUGE OR EXTRA REQUIRED ITEMS FOR INSTALLATION FEEL FREE TO SEND US A MESSAGE.