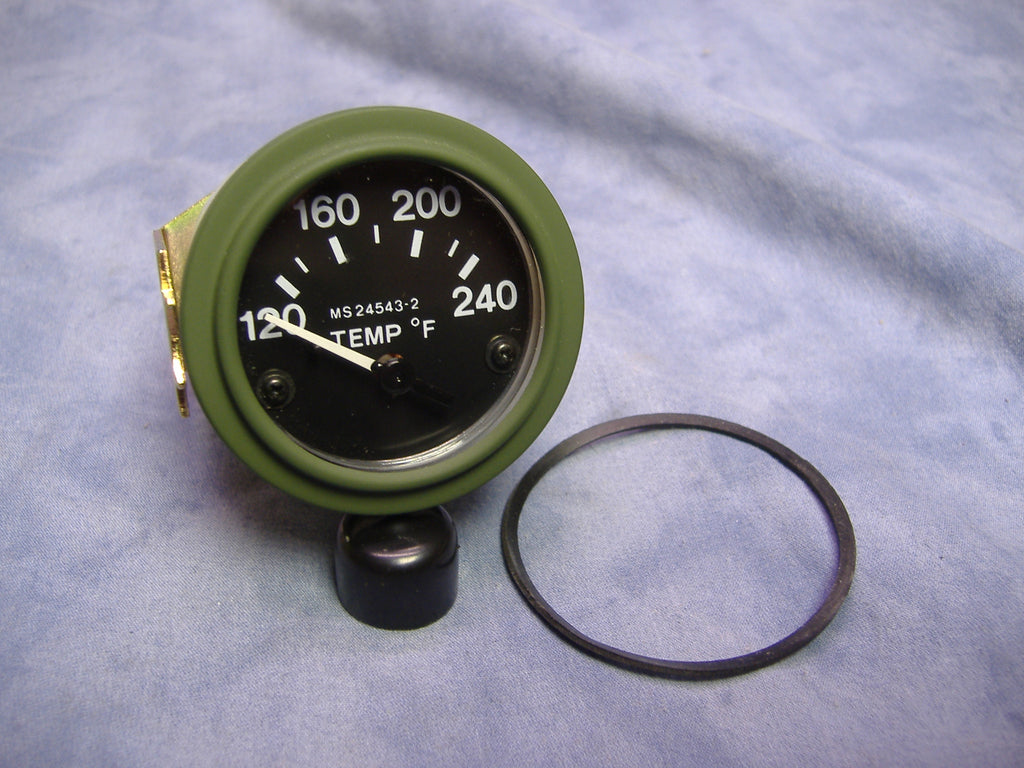 TEMPERATURE GAUGE 120-240F, MS24543-2
$55.95
MILITARY TEMPERATURE GAUGE, SCALE READS FROM 120-240 DEGREES FAHRENHEIT. FOR USE IN MANY MILITARY APPLICATIONS INCLUDING TRUCKS AND POWER EQUIPMENT.
THIS IS A 24 VOLT ELECTRIC GAUGE THAT REQUIRES TEMPERATURE  SENDER #  MS24537-1, M998 USE SENDER # 12339486 FOR OPERATION. IF YOU ARE JUST REPLACING THIS GAUGE IN YOUR TRUCK YOU SHOULD ALREADY HAVE THE SENDER.  COMES WITH ALL MOUNTING HARDWARE.
THIS UNIT USES RUBBER SHELL CONNECTIONS.
#  MS24543-2
WE ALSO HAVE ALL OTHER MILITARY TRUCK GAUGES IN OUR STORE, IF YOU HAVE ANY QUESTIONS ABOUT OPERATION OF A GAUGE OR EXTRA REQUIRED ITEMS FOR INSTALLATION FEEL FREE TO SEND US A MESSAGE.