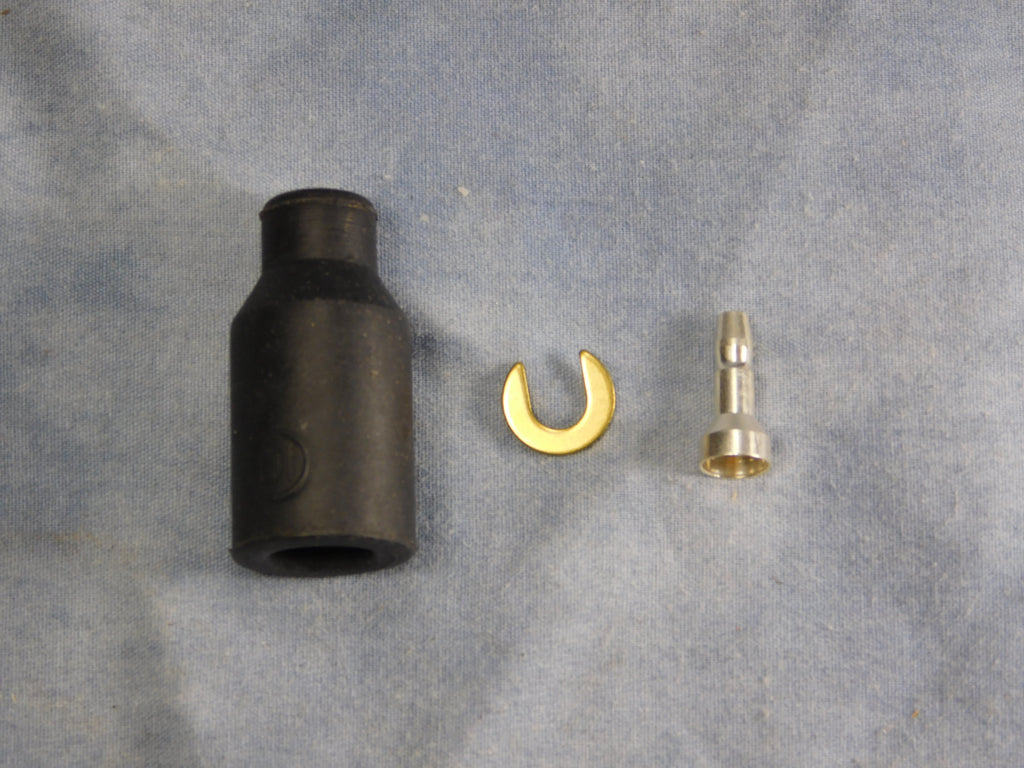 12 GAUGE MILITARY FEMALE "PACKARD" WIRE CONNECTOR
$2.59
FEMALE RUBBER SHELL CONNECTOR WITH FEMALE INSIDE WIRE TERMINAL. THE WIRE TERMINAL CAN BE EITHER CRIMPED ON, OR SOLDERED ON.
FOR USE WITH 12 AWG COPPER WIRE.
COMMONLY KNOWN AS PACKARD CONNECTORS, THESE STYLE CONNECTIONS ARE WATERPROOF AND STANDARD ON MANY MILITARY APPLICATIONS.
THESE ARE GREAT TO USE ON CUSTOM APPLICATIONS REQUIRING GOOD SOLID AND WATERPROOF CONNECTIONS.

WE ALSO OFFER THESE AND MANY OF OUR OTHER MILITARY CONNECTORS IN PACKAGES OF TEN.