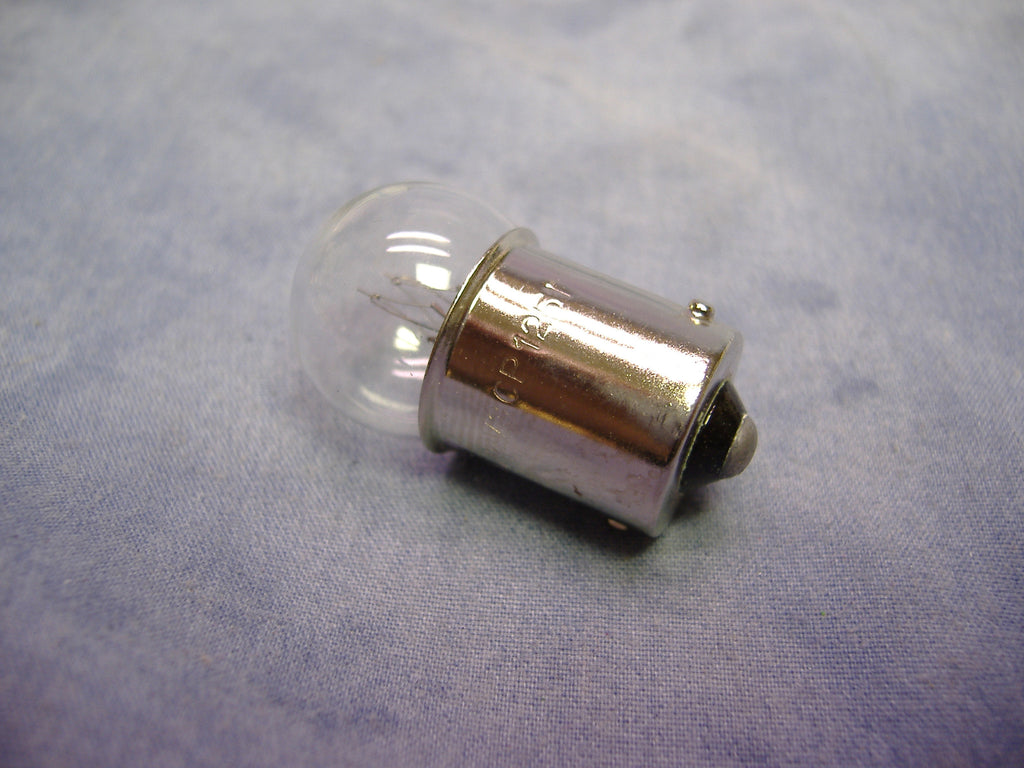 1251 BULB
$3.95
 #1251 MINIATURE BULB BA15S SINGLE CONTACT BAYONET BASE - 28 Volt 0.23 Amp 6.44 Watt G6 Single Contact Bayonet (Ba15S) Base, 3.0 MSCP, C-6 Series Filament Design. 2,000 Average Rated Hours, 1.44" Maximum Overall Length.
USED ON MILITARY VEHICLES FOR BLACKOUT BRAKE LAMPS, BLACKOUT MARKER LAMPS FRONT OR REAR,  AND SIDE CLEARANCE MARKER LAMPS.
 MS15570-1251. NSN 6240000190877. A52463-1-08
WE CARRY MANY LIGHT BULBS COMPATIBLE WITH YOUR MILITARY VEHICLE'S 24 VOLT ELECTRICAL SYSTEM. CHECK OUR STORE FOR OTHER BULB STYLES YOU MAY NEED. HAVE A QUESTION ABOUT MILITARY LIGHT BULBS AND LIGHTING?? FEEL FREE TO SEND US A MESSAGE WITH ANY QUESTIONS YOU MAY HAVE.