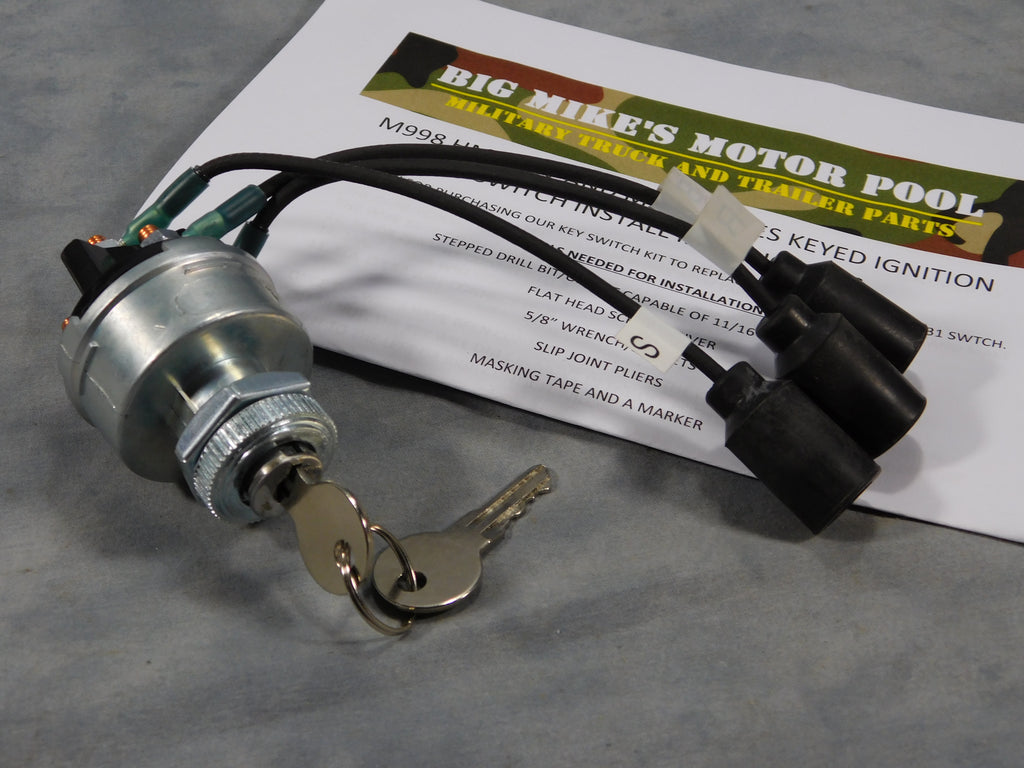 5 TON & HMMWV KEYED IGNITION SWITCH - KS9985T
$74.95
KEYED IGNITION SWITCH FOR 5 TON TRUCKS AND HMMWV MODELS. 
INCLUDES 2 KEYS AND FULL INSTALLATION INSTRUCTIONS. 
THIS SWITCH KIT IS A PLUG AND PLAY INSTALL. THE ONLY MODIFICATION NEEDED IS ENLARGING THE HOLE THAT THE SWITCH MOUNTS IN.  NO WIRING MODIFICATIONS ARE REQUIRED, AND ALL WIRES ARE MARKED FOR EASY IDENTIFICATION. 
WITH ALL YOUR TOOLS HANDY, YOU SHOULD BE ABLE TO COMPLETE THIS INSTALLATION IN ABOUT 30 MINUTES OR LESS. 
THIS IS A MUST HAVE IF YOU ARE WORRIED ABOUT THE SECURITY OF YOUR TRUCK. 
PART # KS9985T