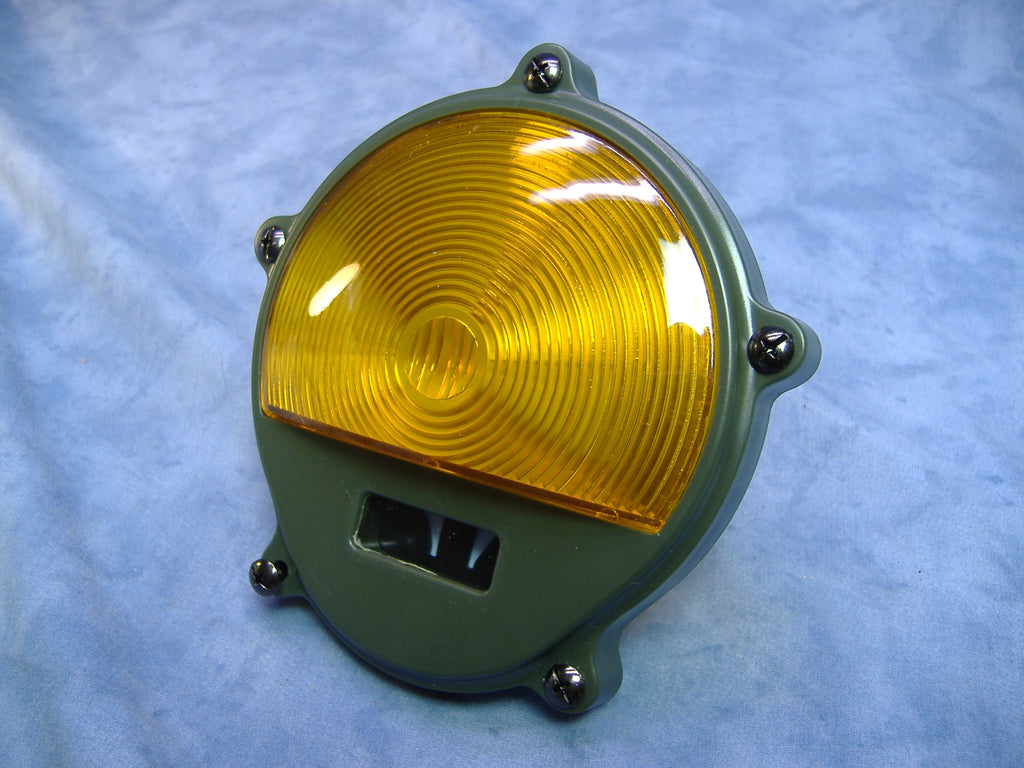 PARKING LIGHT COMPOSITE LENS - 11639546
$15.00
ONE REPLACEMENT LENS FOR MILITARY PARKING LIGHTS. THESE STYLE LIGHTS ARE USED ON BASICALLY EVERY TYPE OF MILITARY TACTICAL VEHICLE SINCE THE VIETNAM ERA.
FOR COMPOSITE LIGHTS ONLY.
MOUNT SCREWS w/ KEEPERS, AND SEALING O-RING ARE INCLUDED.
PART NUMBER 11639546 NSN 6220001794325 OTHER NUMBERS INCLUDE 10512657 AND 2AT555
WE ALSO OFFER THESE HERE ON OUR WEBSITE IN A SET OF TWO, SAVE ON SHIPPING WHEN YOU BUY OUR SET OF TWO.