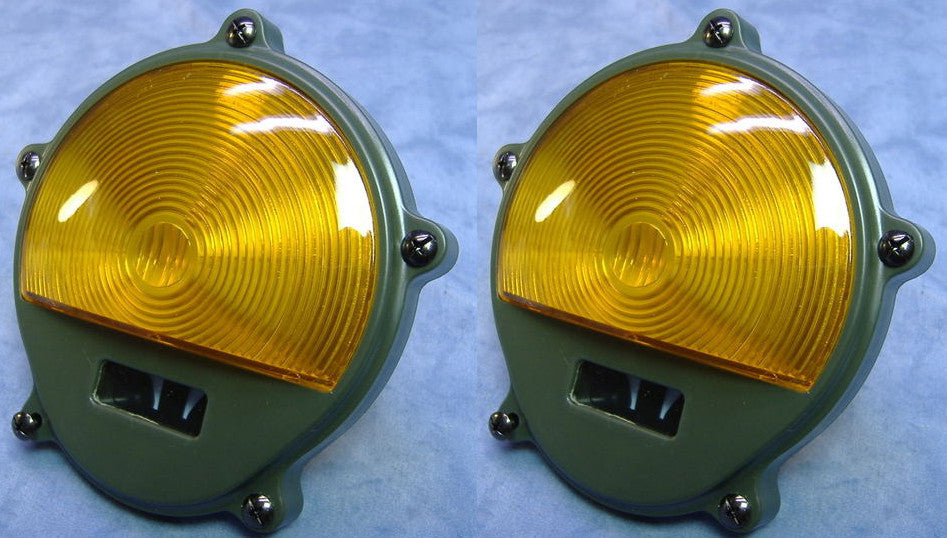 PARKING LIGHT COMPOSITE LENS 11639546 SET OF TWO
$28.00
SET OF TWO REPLACEMENT LENSES FOR MILITARY PARKING LIGHTS. THESE STYLE LIGHTS ARE USED ON BASICALLY EVERY TYPE OF MILITARY TACTICAL VEHICLE SINCE THE VIETNAM ERA.
FOR COMPOSITE LIGHTS ONLY.
MOUNT SCREWS w/ KEEPERS, AND SEALING O-RING ARE INCLUDED.
PART NUMBER 11639546 NSN 6220001794325 OTHER NUMBERS INCLUDE 10512657 AND 2AT555
WE ALSO OFFER THESE INDIVIDUALLY HERE ON OUR WEBSITE, BUT YOU SAVE ON SHIPPING WHEN YOU BUY OUR SET OF TWO.