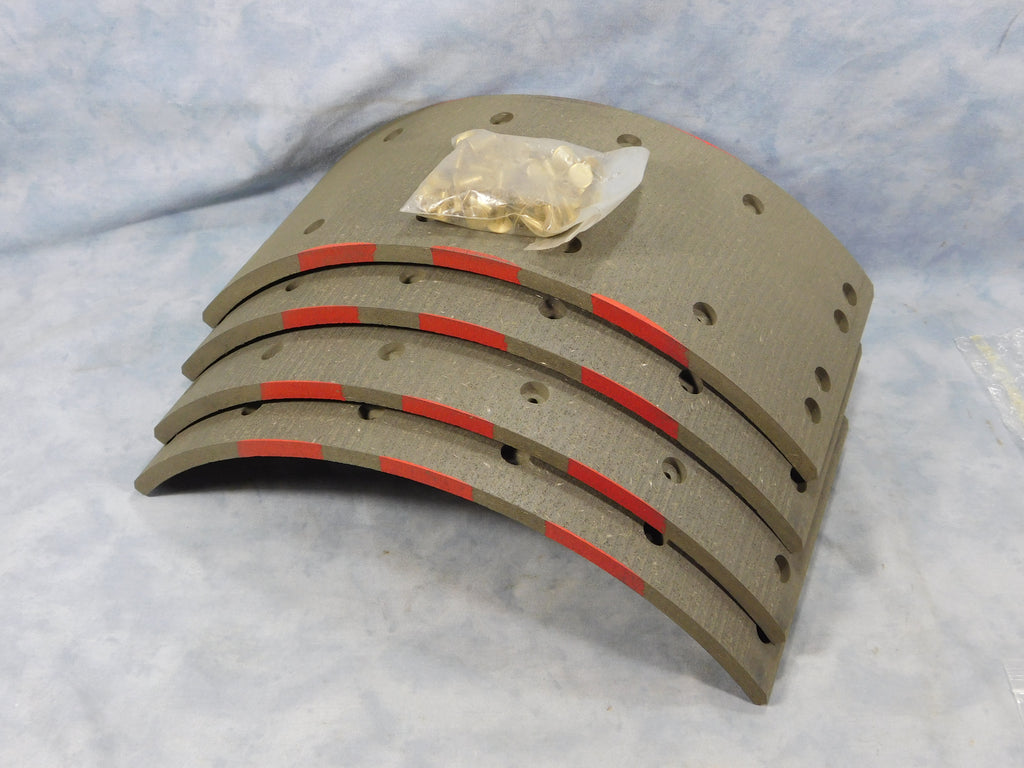 BRAKE LINING KIT FOR M809 & M54A2 5 TON MODELS - 5704496
$164.95
BRAKE LINING KIT FOR M809 & M54A2 5 TON MODELS. 
THIS IS AN AXLE KIT, AND IT CONTAINS ENOUGH LININGS AND RIVETS TO RELINE ALL 4 SHOES ON ONE AXLE. 
FOR SAFETY REASONS, IT IS ONLY RECOMMENDED TO RELINE YOUR SERVICE BRAKES IF YOU HAVE ACCESS TO THE PROPER BRAKE LINING RIVET PRESS OR A SHOP THAT CAN INSTALL THESE ON YOUR SHOES FOR YOU. 
NEW OLD STOCK GOVERNMENT ORIGINAL LINING KIT. 
PART # 5704496 NSN 2530-00-152-2465, 2530001522465