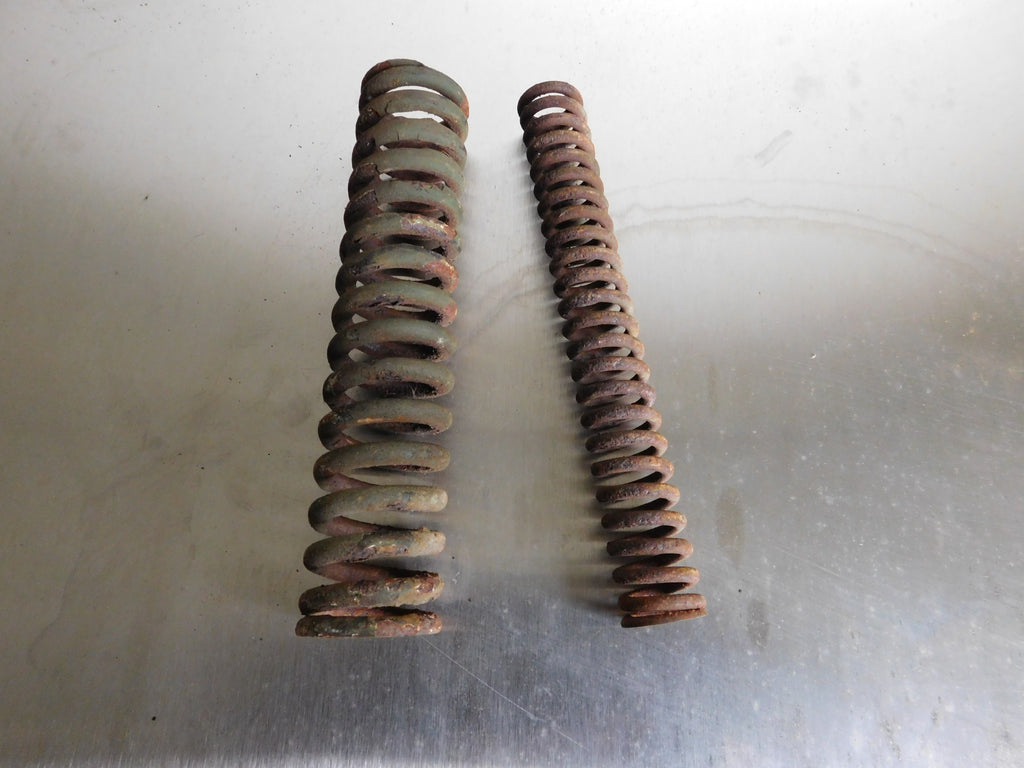 CARGO BED FRONT MOUNTING SPRING SET - 2014104, 2014103
$25.00
USED, TAKE OFF INNER AND OUTER BED MOUNTING SPRINGS FOR 2.5 TON.
THIS SALE IS FOR ONE EACH, 4 EACH REQUIRED PER TRUCK. 
MULTIPLE UNITS IN STOCK, THE ITEM IN THE PICTURE MAY NOT BE THE EXACT UNIT YOU RECEIVE BUT WILL BE THE SAME PART IN GOOD CONDITION.

NO RETURNS ACCEPTED FOR USED PARTS.
PART #'s 2014104, 2014103 NSN's 5360-00-737-2792,  5360-00-737-2793