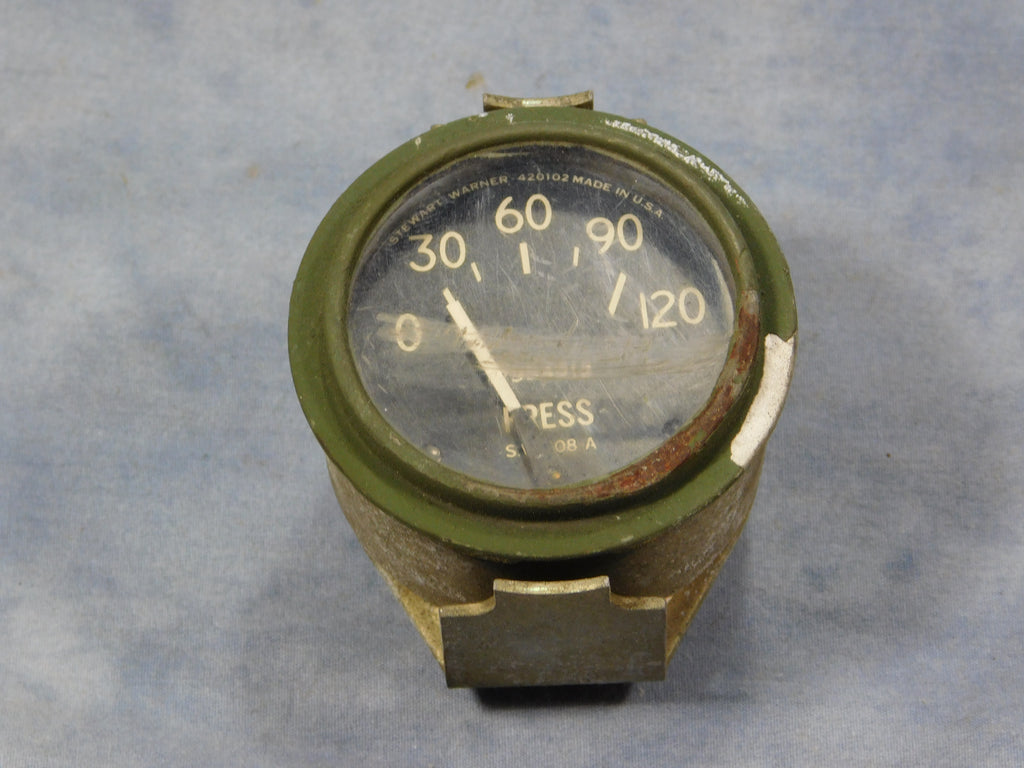 AIR PRESSURE GAUGE, 0-120 PSI, 7954512 - USED, TAKE OFF
$35.00
USED, TAKE OFF
MILITARY AIR PRESSURE GAUGE, 0-120 PSI READ OUT. THIS IS A MECHANICAL GAUGE AND REQUIRES NO SENDING UNIT. CAN ALSO BE USED AS A FUEL PRESSURE GAUGE OR AN OIL PRESSURE GAUGE.
# 7954512
USED, TAKE OFF CONDITION. MAY HAVE SCUFFS AND SCRATCHES ON THE BODY AND LENS BUT WILL STILL BE READABLE.

THE ITEM YOU RECEIVE MAY BE COSMETICALLY DIFFERENT THAN PICTURED BUT WILL BE IN GOOD USEABLE CONDITION.

NO RETURNS ACCEPTED FOR USED PARTS.