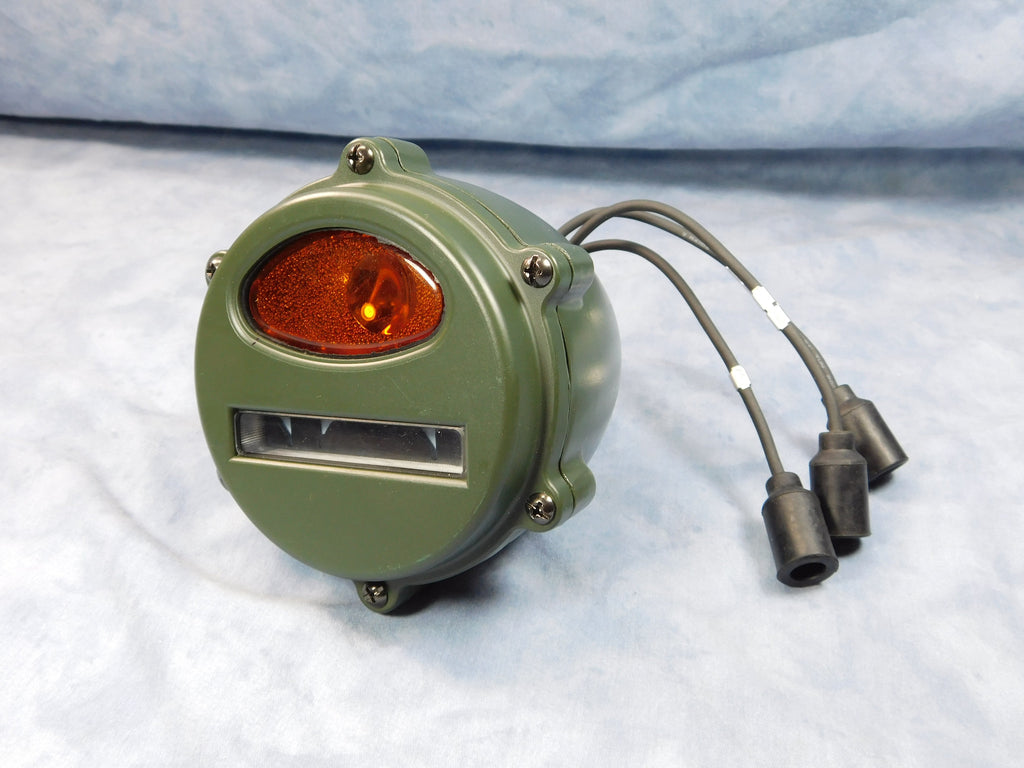 EARLY STYLE MILITARY VEHICLE AMBER LENS FRONT PARKING/TURN SIGNAL LIGHT - 7762614A
$62.95
A BEAUTIFUL CAST ALUMINUM EARLY STYLE FRONT LIGHT ASSEMBLY FOR THE LEFT OR RIGHT SIDE. THIS UNIT HAS AN AMBER LENS FOR THE TURN SIGNAL/MARKER. THIS STYLE WAS FOUND ON THE EARLIER M35A1 TRUCKS, AS WELL AS ON M37 DODGES AND M38 JEEPS. THIS LIGHT IS BRAND NEW, AND HAS ALL OF THE 24V BULBS ALREADY INSTALLED, AND HAS TWO MOUNTING HOLES ON THE BACK SIDE.
# 7762614A, MS53047-1A, 8376368A
WE ALSO SELL THESE AS A PAIR IN OUR STORE.. BUY AS A PAIR AND SAVE ON SHIPPING!!!