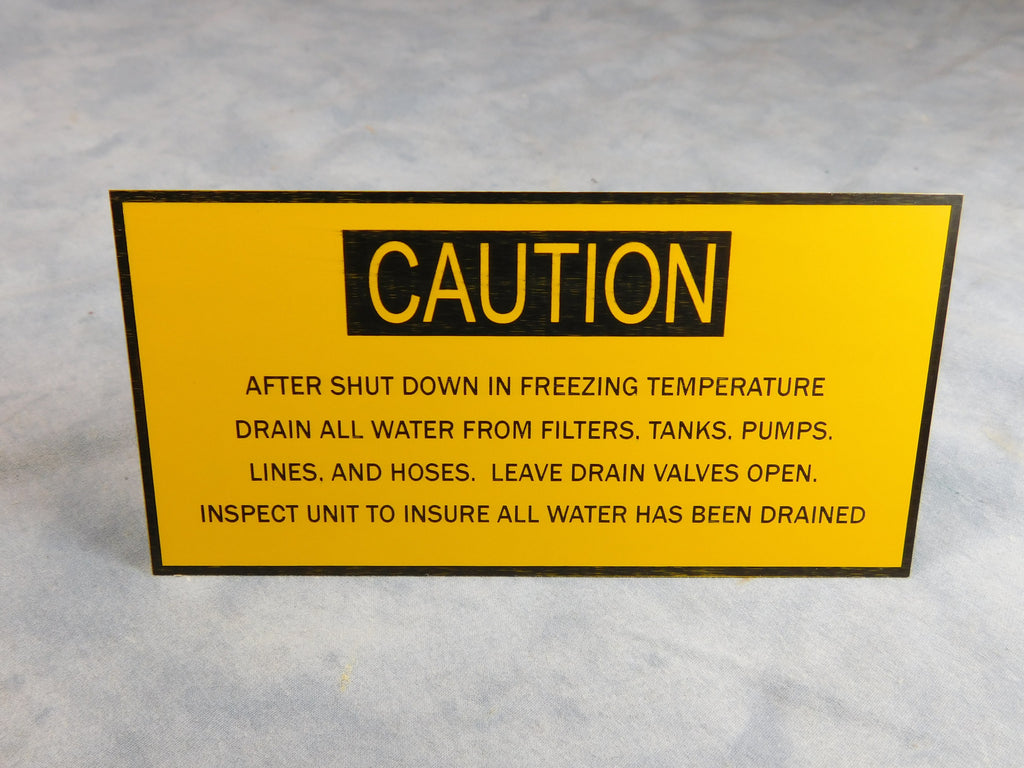 DRAIN WATER FROM TANKS DATA PLATE
$14.95
DRAIN WATER FROM TANKS DATA PLATE FOR M35A2
THESE PLATES ARE VERY GOOD QUALITY REPRODUCTIONS THAT ARE MADE IN THE USA BY A SMALL BUSINESS OWNER. THEY MAY HAVE VERY SLIGHT DIFFERENCES FROM THE ORIGINALS BUT ARE OVERALL VERY VERY NICE.
THE PLATES ARE CURRENTLY COMING WITHOUT ANY HOLES PUNCHED IN THEM. UNTIL I FIND AN ACCURATE WAY TO GET HOLES IN THESE, YOU WILL HAVE TO DO THIS YOURSELF. I SUGGEST USING A HOLLOW PUNCH AND A HAMMER ON A HARD SMOOTH SURFACE (PREFERABLY STEEL) AS OPPOSED TO A DRILL.
USING MASKING TAPE TO TAPE YOUR OLD PLATE OVER YOUR NEW PLATE IS A GOOD WAY TO GET THE HOLES PUNCHED IN THE EXACT SPOT THEY NEED TO BE.
IF YOU NEED HELP FIGURING THIS OUT OR NEED A SPECIAL PLATE, PLEASE EMAIL ME AT BIGMIKESMOTORPOOL@YAHOO.COM AND I WILL HELP YOU OUT ANYWAY I CAN.