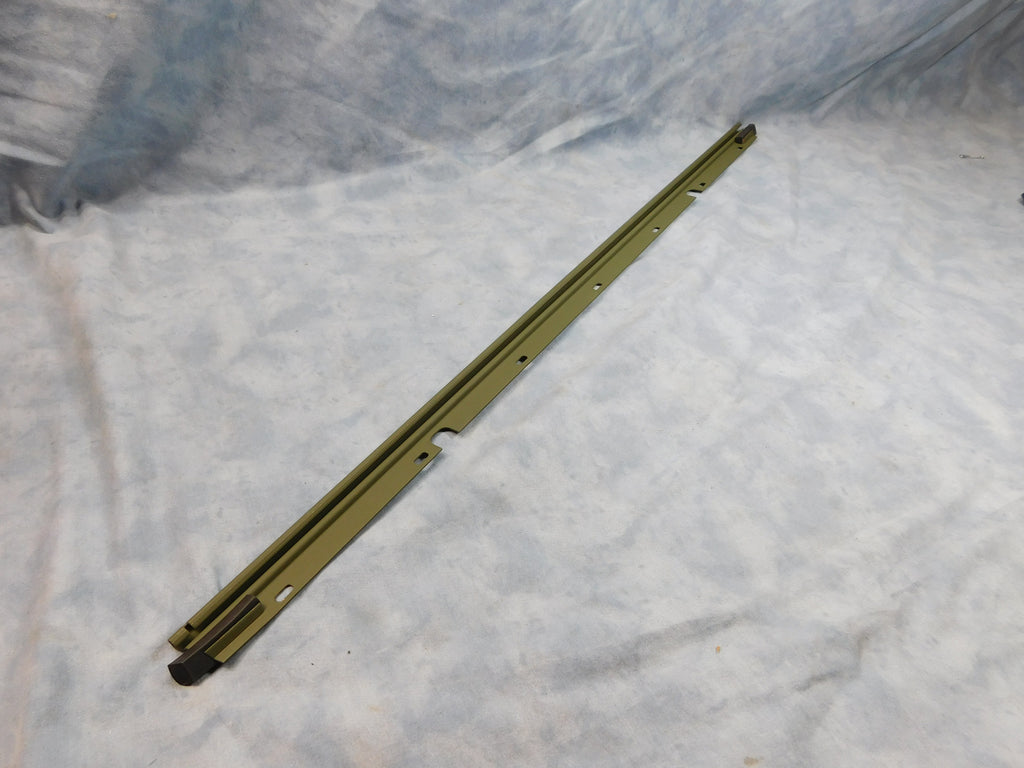 UPPER WINDSHIELD HINGE HALF - 7373323
$62.95
UPPER WINDSHIELD HINGE HALF. THE WINDSHIELD HINGE ISN'T REALLY A HINGE, BUT 2 INTERLOCKING CHANNELS THAT ALLOW YOUR WINDSHIELD TO SWING OUT. THESE UPPER HALVES SCREW ONTO THE MAIN WINDSHIELD FRAME AND CAN ROT OUT OVER THE YEARS.
FITS ALL 2.5 TON MODELS, M37 DODGES, AND M54A2 AND M809 SERIES 5 TONS. NOT FOR M939 SERIES TRUCKS.
OUR NEW WINDSHIELDS DO NOT COME WITH THE UPPER HALF, SO IT IS A WISE IDEA TO INSPECT THESE BEFORE ORDERING YOUR WINDSHIELDS IN CASE YOURS ARE TO RUSTED TO RE USE.
PLEASE NOTE, THE PICTURE IN THIS LISTING NEEDS TOBE UPDATED. THIS PART NO LONGER INCLUDES THE SECTIONS OF WEATHER SEAL ON THE ENDS OF THE HINGE. 
PART # 7373323  NSN 5340-00-696-0266, 5340006960266, 5340011587091