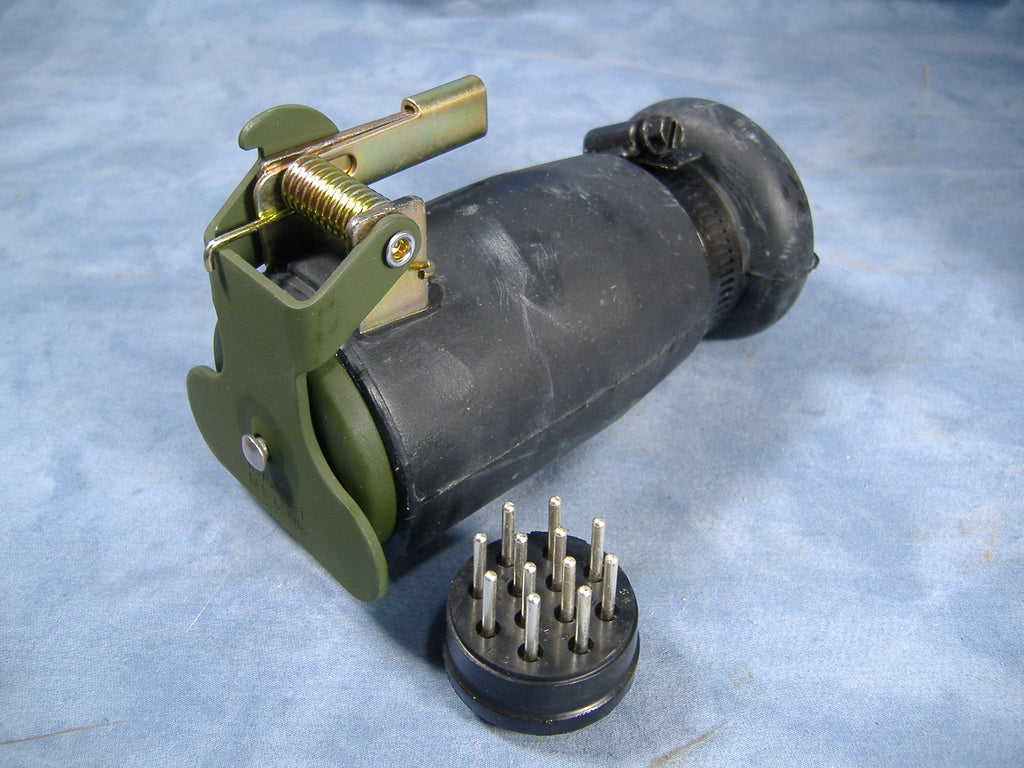 Copy of MILITARY TRAILER CABLE PLUG FOR VEHICLE SIDE - MS75020-1
$90.00
TRAILER CABLE PLUG FOR USE WITH MILITARY TACTICAL VEHICLES.
PART # MS75020-1, NSN 5935000592841
THIS PLUG IS FOR THE END OF THE CABLE THAT PLUGS INTO THE TRUCK. IT HAS MALE PINS IN IT TO PLUG INTO A FEMALE RECEPTACLE ON A MILITARY VEHICLE.

THIS IS A COMPLETE ASSEMBLY, WITH SOLDER CONNECTIONS, (NO SPECIAL TOOLS). ALL YOU SUPPLY IS WIRE AND THE OTHER END OF THE CABLE FOR THE TRAILER SIDE, WHICH I ALSO HAVE FOR SALE IN MY STORE.