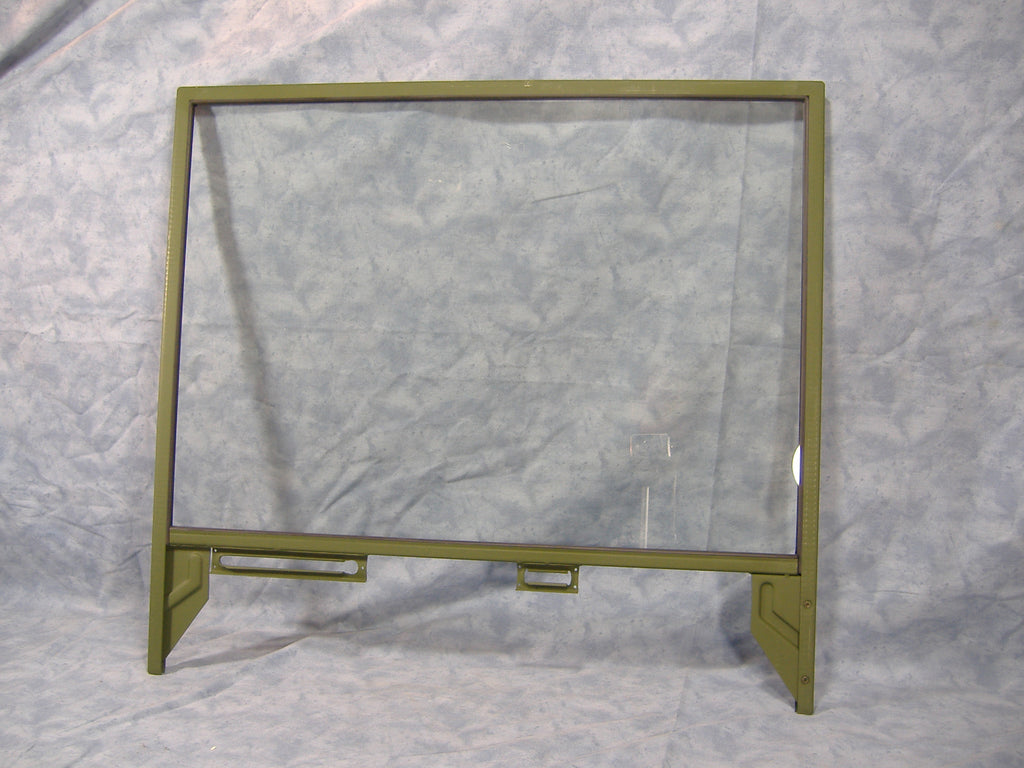 DOOR WINDOW FRAME AND GLASS ASSEMBLY, RIGHT SIDE - 7529305 2.5 TON AND 5 TON
$194.95
ONE BRAND NEW RIGHT DOOR WINDOW FRAME AND GLASS ASSEMBLY 2.5 TON AND 5 TON VEHICLES. FITS ALL MODELS REGARDLESS OF SERIES.
RIGHT PART NUMBER# 7529305 NSN 2510006501015 OTHER NUMBERS INCLUDE 99339R91, B410-1R, 1552E3
THESE WINDOW ASSEMBLIES ARE 100% COMPLETE AND READY TO BOLT ONTO YOUR TRUCK. YOU WILL NEED ONE OF EACH OF 7529305 & 7529304 PER TRUCK IF YOU WANT NEW GLASS IN BOTH DOORS.
WHEN YOU CALCULATE YOUR TIME, AND SUPPLIES, ITS NOT EVEN WORTH THE EFFORT TO TRY AND RESTORE YOUR OLD WINDOWSS, SO GRAB THESE NEW ONES AND HAVE PERFECT, CRYSTAL CLEAR WINDOWS ON YOUR TRUCK TODAY!!
THESE WINDOWS ARE DROP SHIPPED FROM OUR SUPPLIERS DIRECTLY TO YOU, YOU MAY NOT SEE TRACKING OR SHIPPING NOTIFICATIONS RIGHT AWAY, BUT THESE ARE PROCESSED AND SET IN MOTION FAIRLY QUICKLY.