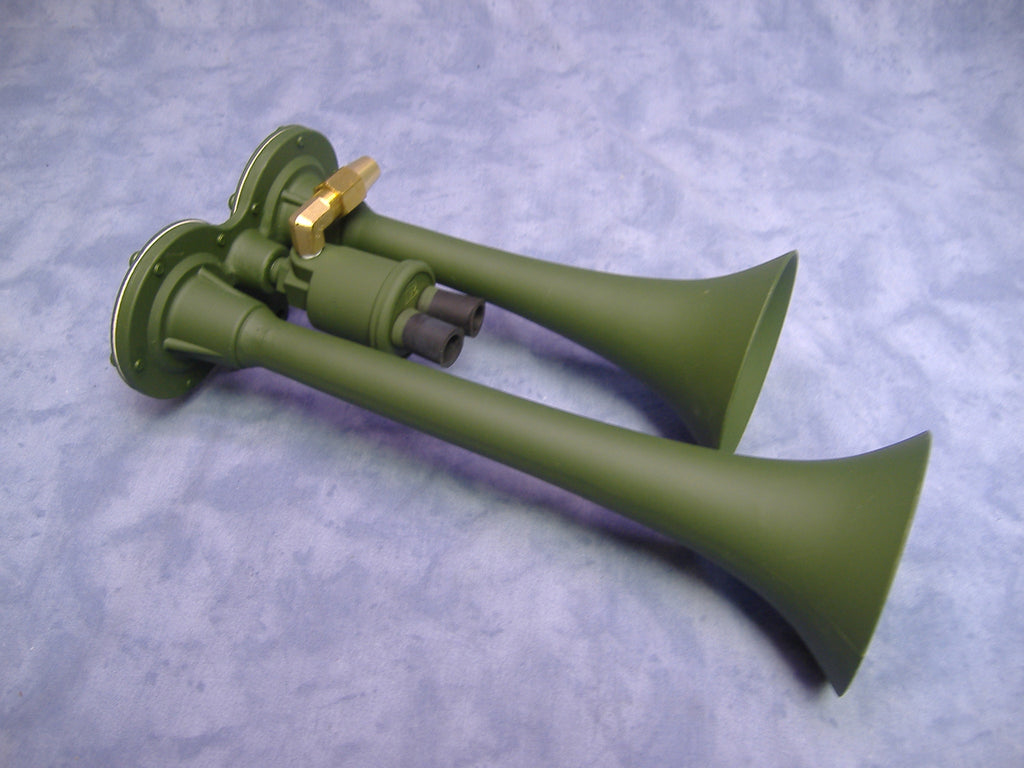 DUAL TRUMPET 24 VOLT AIR HORNS w/24V SOLENOID M35A2 - M54A2 - M35A3 - M813 - M939 - M923 MS51301-1
$106.95
BEAUTIFUL CAST ALUMINUM DUAL TRUMPET AIR HORNS FOR MILITARY CARGO TRUCKS. FITS M35A1, M35A2, M35A3, M54A2, M813, M809, M923, M939, M925 AND MANY OTHERS.
COMES WITH 24V SOLENOID ALREADY INSTALLED, AND USES MS27144-1 CONNECTORS FOR 14 GAUGE WIRE, WHICH CAN ALSO BE FOUND IN OUR STORE. 
# MS27144-1 NSN 2590009001640 OTHER NUMBERS INCLUDE 12256091 & AA52525-11
WE ALSO HAVE HORN BUTTON KITS FOR M35A2 AND M54A2 TRUCKS IN OUR STORE, SEE # 5702506, AND WE ALSO SELL THE HORN SOLENOID AS A SEPARATE PIECE IF YOU ARE IN NEED OF JUST THAT. SEE # MS17981-2.