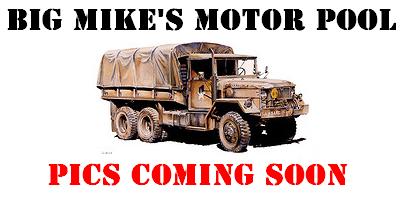 ENGINE BLOCK HEATER FOR M35A3
$129.95
ONE NEW ENGINE BLOCK HEATER SET FOR MILITARY M35A3 MODELS WITH THE CATERPILLAR ENGINE. 
THIS HEATER IS A FREEZE PLUG MOUNTED STYLE HEATER. 
THIS IS A NICE ADDITION TO YOUR TRUCK, AND WILL SAVE BATTERY AND STARTER LIFE, BOTH OF WHICH WOULD COST YOU MUCH MORE THAN THIS BLOCK HEATER.
INSTALLATION WILL REQUIRE YOU TO DRAIN MOST OF THE COOLANT FROM THE TRUCK, SO EVEN IF ITS THE MIDDLE OF SUMMER TIME AND YOUR DOING ANY KIND OF WORK THAT INVOLVES REMOVING COOLANT, YOU MIGHT WANT TO CONSIDER INSTALLING THIS AT THAT POINT TO SAVE YOU SOME WORK AND MONEY LATER ON.
**PICS COMING SOON**