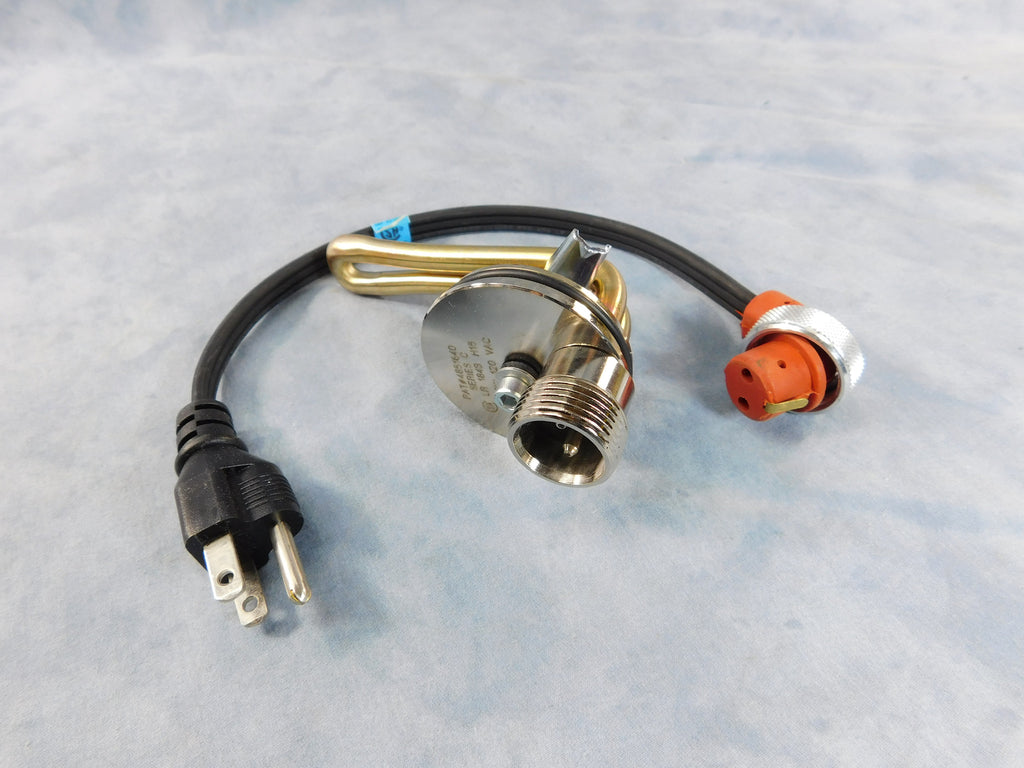 ENGINE BLOCK HEATER FOR MULTI FUEL
$159.95
ENGINE BLOCK HEATER FOR M35A2 2.5 TON TRUCKS. CAN ALSO BE USED ON M54A2 MULTI FUEL 5 TON RUCKS AS WELL.
THIS IS A FREEZE PLUG STYLE BLOCK HEATER. THIS DESIGN IS MORE RELIABLE AND LESS PRONE TO IMPELLER INTERFERENCE THAN THE THREAD IN STYLE THAT SOME VENDORS ARE SELLING. I HAVE HEARD MANY REPORTS OF THE THREAD IN STYLE NOT LASTING LONG, AND SHORTING OUT EITHER DUE TO LOW COOLANT LEVELS OR FROM ELECTRODE CONTACT ISSUES.
THIS FREEZE PLUG STYLE I HAVE UP FOR SALE IS MADE FOR THE MULTI FUEL ENGINE. IT STAYS IMMERSED IN COOLANT EVEN IF YOU RUN A LITTLE BIT LOW. IT HEATS FROM A LOWER LEVEL OF THE ENGINE, IN A LARGER, LESS RESTRICTED BODY OF COOLANT WHICH GIVES IT BETTER HEATING ABILITY.
THIS IS ALSO A HIGHER WATTAGE HEATER AT 1000 WATTS. MOST OF THE THREAD IN HEATERS YOU WILL FIND ARE RUNNING AROUND 600 WATTS. HIGHER WATTAGE ALLOWS LESS TIME TO WARM UP, SO IF YOU FORGET TO PLUG IT IN BEFORE YOU NEED THE TRUCK, IT WONT BE AS LONG OF A WAIT TO GET STARTED.
THIS UNIT INCLUDES THE CORD AS PICTURED.
REPLACES FREEZE PLUG ON RIGHT SIDE - NEAR REAR