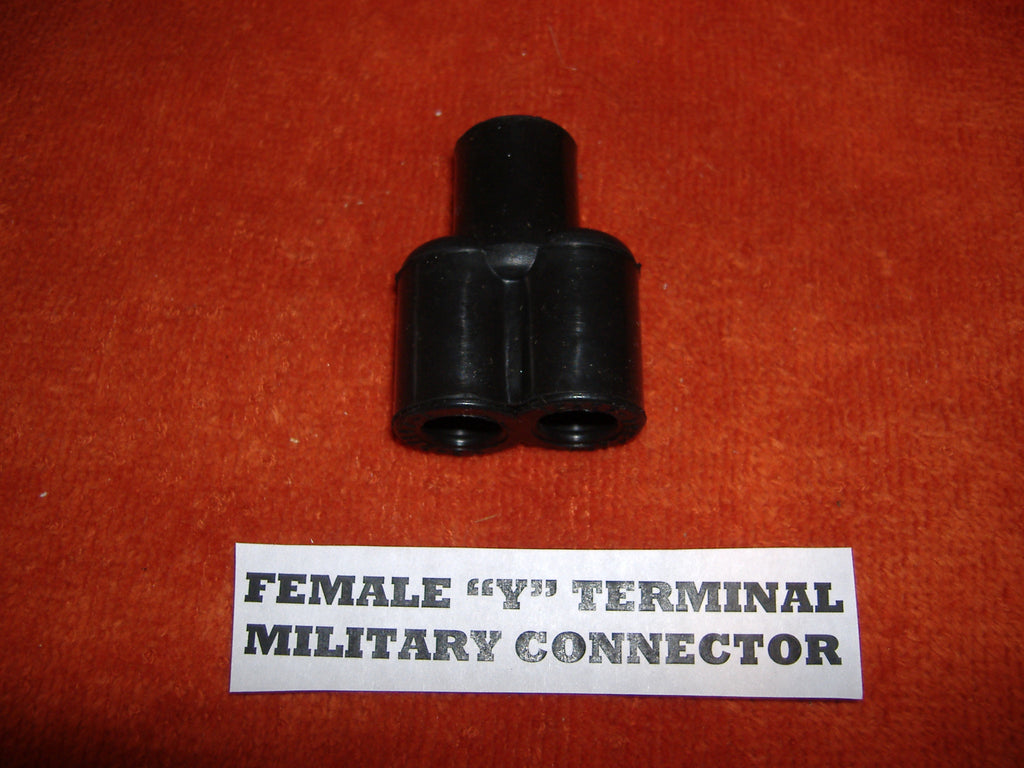 FEMALE PACKARD "Y" CONNECTOR FOR SPLICING MS27147-1
$4.50
USE THIS CONNECTOR TO MAKE A CLEAN SPLICE INTO A CIRCUIT WHEN ADDING ACCESSORIES OR OTHER ELECTRICAL ITEMS TO YOUR MILITARY VEHICLE. THIS UNIT FEATURES 3 FEMALE ENDS.
PART # MS27144-2 NSN 5935-00-115-2307
COMMONLY KNOWN AS PACKARD CONNECTORS, THESE STYLE CONNECTIONS ARE WATERPROOF AND STANDARD ON MANY MILITARY APPLICATIONS.
THESE ARE GREAT TO USE ON CUSTOM APPLICATIONS REQUIRING GOOD SOLID AND WATERPROOF CONNECTIONS.
SEE THE DROP MENU TO ORDER IN A PACK OF 10 FOR A DISCOUNTED PRICE.