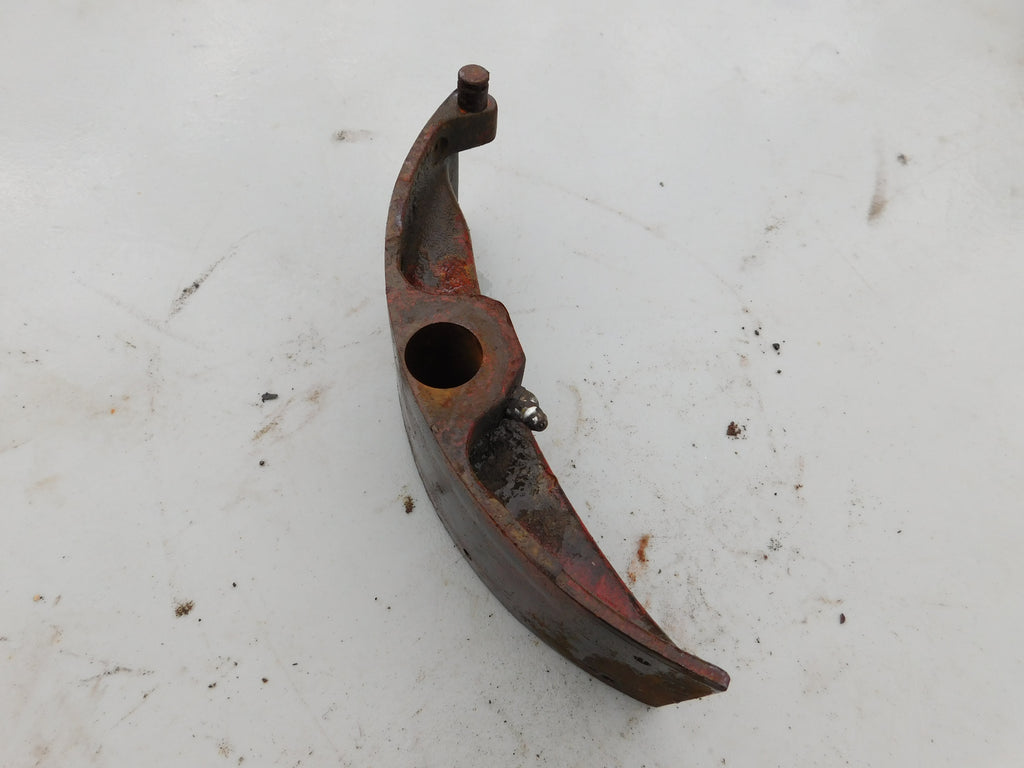 INNER PARKING BRAKE SHOE CASTING - 8757707
$45.00
USED, TAKE OFF, INNER PARKING BRAKE SHOE FOR ALL 2.5 TON TRUCKS, AND M54 AND M809 SERIES 5 TON TRUCKS. 
THESE SHOES ARE BEING SOLD AS CASTINGS ONLY. THE LINING MAY BE WORN BEYOND SERVICE, OR MISSING ENTIRELY. IT IS ADVISED TO PURCHASE A LINING KIT FROM OUR STORE TO REPAIR THIS SHOE CASTING. 
PART # 8757707 NSN 2530-01-207-3546

MULTIPLE UNITS IN STOCK, THE ITEM IN THE PICTURE MAY NOT BE THE EXACT UNIT YOU RECEIVE BUT WILL BE THE SAME PART IN GOOD CONDITION.

NO RETURNS ACCEPTED FOR USED PARTS.