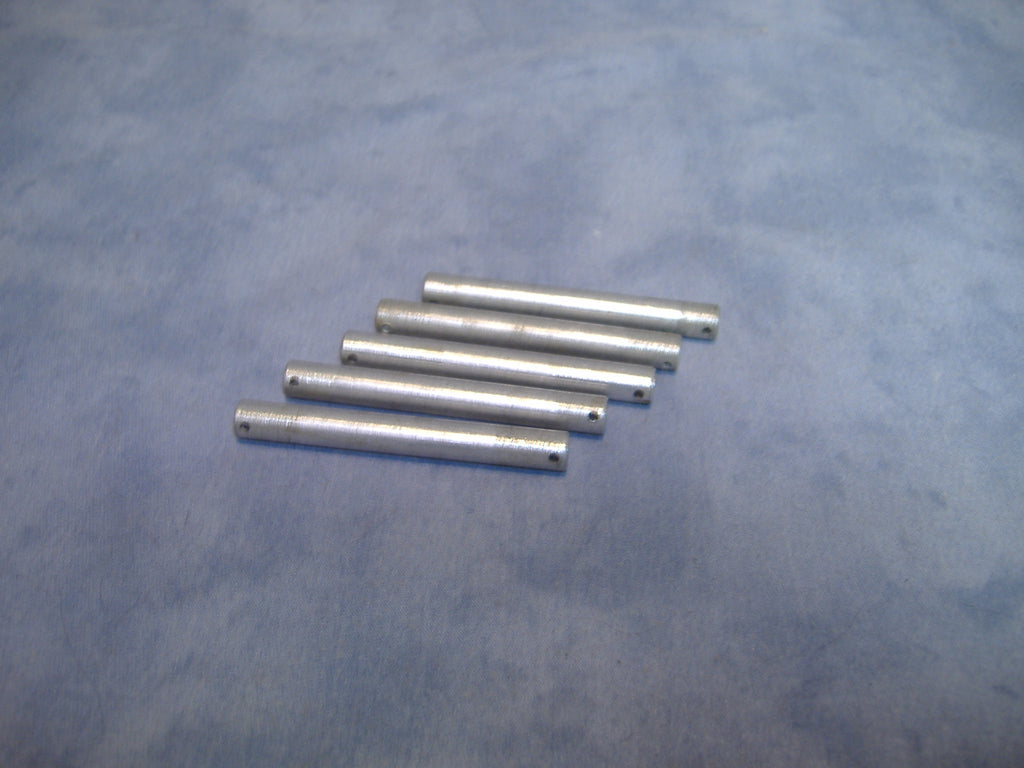 M35A2 CORRECT WINCH SHEAR PIN, SET OF FIVE - 7538740
$38.00
SET OF FIVE  ALUMINUM WINCH SHEAR PINS FOR THE M35A2 FRONT MOUNTED WINCH.
THE USE OF THIS SHEAR PIN ENSURES THAT YOU CANNOT OVERLOAD AND DAMAGE YOUR WINCH. 
# 7538740, NSN 5315007368685 ALSO SOLD INDIVIUALLY.
I HAVE SEEN PEOPLE USE BOLTS, AND WHEN THE BOLT WON'T BREAK EITHER THE WINCH GEARS EXPLODE, OR THE DRIVE SHAFT U-JOINT BREAKS AND THE SHAFT THEN PROCEEDS TO DESTROY THE RADIATOR. I ALSO HAVE A WINCH FOR SALE, AND A RADIATOR. BOTH ARE A BIT OVER $1000.00. THE SHEAR PINS ARE A MUCH SAFER AND CHEAPER ALTERNATIVE.