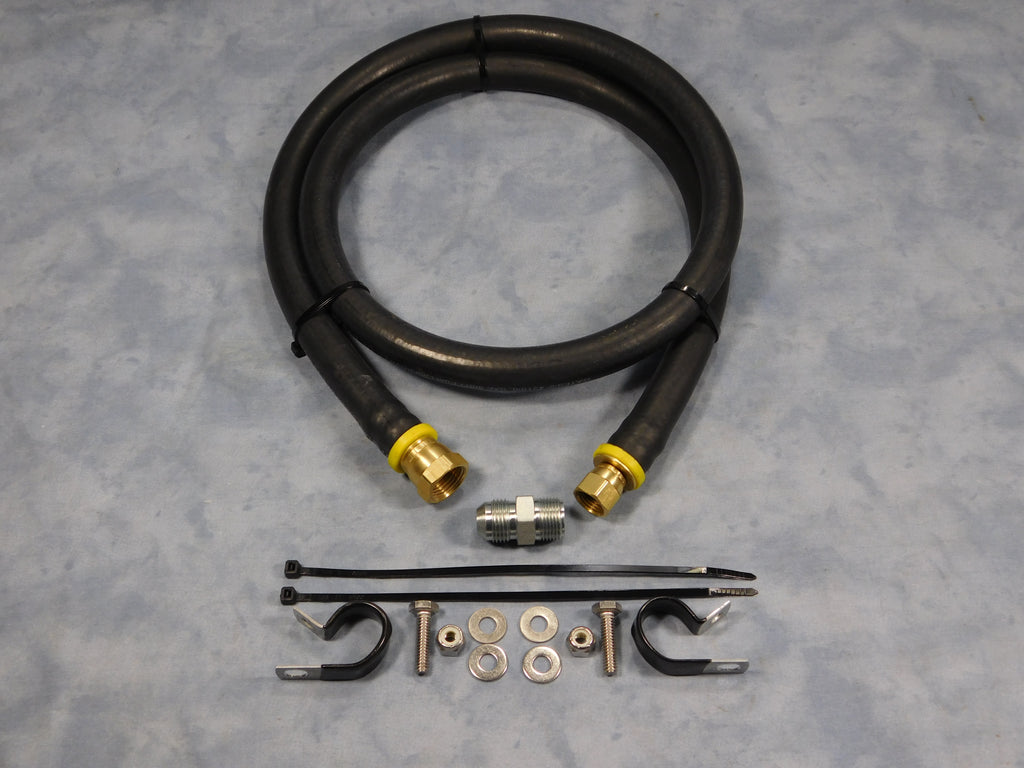 M35A2 FRONT FUEL LINE REPLACEMENT KIT - KIT11609292
$59.95
FRONT FUEL LINE REPLACEMENT KIT FOR M35A2. 
THIS KIT REPLACES THE ORIGINAL COPPER FUEL LINE ASSEMBLY AND RUBBER FEED LINE COMING FROM YOUR PRIMARY FUEL FILTER TO THE BOOSTER PUMP ON THE INJECTION PUMP. 
THE ORIGINAL COPPER LINE IS GREAT WHEN IT IS IN GOOD CONDITION, BUT THIS LINE OFTEN TIMES ENDS UP CRUSHED AND PINCHED SHUT FROM RUNNING THINGS OVER, OR IMPROPER TOWING OR MOVING OF A DISABLED TRUCK. 
THIS FUEL LINE KIT IS AN OVERALL LESS EXPENSIVE OPTION FOR REPLACING THE COPPER LINE AND RUBBER FEED LINE. 
THIS KIT INCLUDES THE LINE ASSEMBLY MADE WITH HIGH QUALITY GATES BRAND FUEL HOSE THAT COMES PRE ASSEMBLED WITH PUSH CONNECT FITTINGS THAT REQUIRE NO CLAMPS FOR A CLEAN AND PROFESSIONAL LOOK. INSTRUCTIONS, ALL HARDWARE AND FITTINGS ARE ALSO INCLUDED FOR AN EASY AND COMPLETE INSTALLATION.