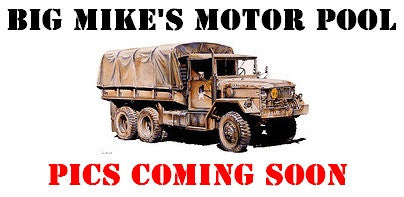 M35A3 FILTER SET, OIL, FUEL, AND TRANSMISSION SPIN ON FILTERS
$40.95
ALL THREE SPIN ON FILTERS FOR YOUR M35A3 SERIES TRUCK. THIS KIT INCLUDES ONE ENGINE OIL FILTER, ONE FUEL FILTER, AND ONE SPIN ON TRANS FILTER. 
OUR FILTERS CROSS REFERENCE TO THESE FOLLOWING MILITARY AND CAT NUMBERS.  WE ALSO OFFER KITS WITH AIR AND TRANS INTERNAL FILTERS AS WELL.

1R0739 OIL FILTER

7E9763 FUEL FILTER

12356825 TRANSMISSION FILTER

WE CARRY ALL THE FILTERS YOU NEED FOR YOUR MILITARY VEHICLE, AND ALSO HAVE FILTER KITS IN STOCK FOR ALL 2.5 TON AND 5 TON VEHICLES.