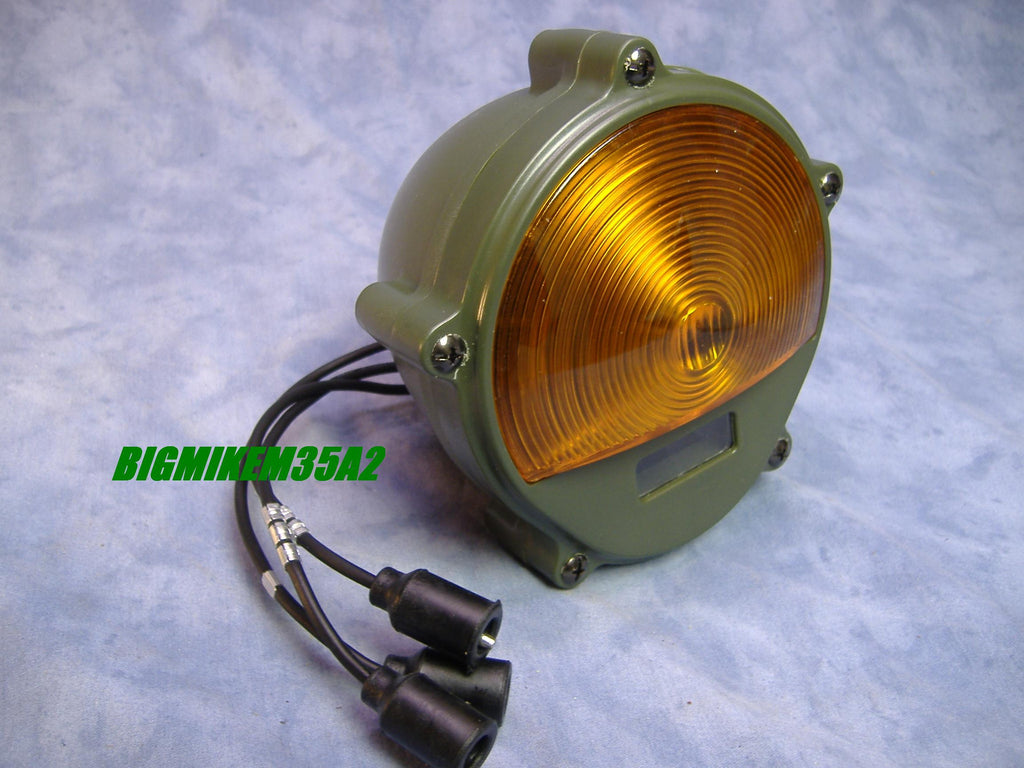 MILITARY COMPOSITE PARKING LIGHT 11614156
$59.95
FRONT PARKING LIGHT FOUND ON ALL NEWER MILITARY TACTICAL VEHICLES AND TRAILERS. THIS LIGHT OPERATES AS TURN SIGNAL, BLACK OUT, AND AS A MARKER LIGHT. 24 VOLT BULBS ARE INCLUDED AND INSTALLED. JUST BOLT IT ON AND PLUG IT IN.WEATHER AND WATERPROOF CONSTRUCTION, THE LENS IS SEALED WITH AN O-RING.
DIRECT REPLACEMENT FOR M35A2, M35A3, M109A3 M54, M813, M816, M818 M923 M925 M931 M939 M998, AND MUCH MUCH MORE.
# 11614156 NSN 6220008801624 OTHER NUMBERS INCLUDE MS52126-2, 105651, E019521, AND 3453999.
WE ALSO OFFER THESE IN SETS OF TWO IN OUR STORE, AS WELL AS TAIL LIGHTS, BLACK OUT  LIGHTS, AND MARKER LIGHTS.