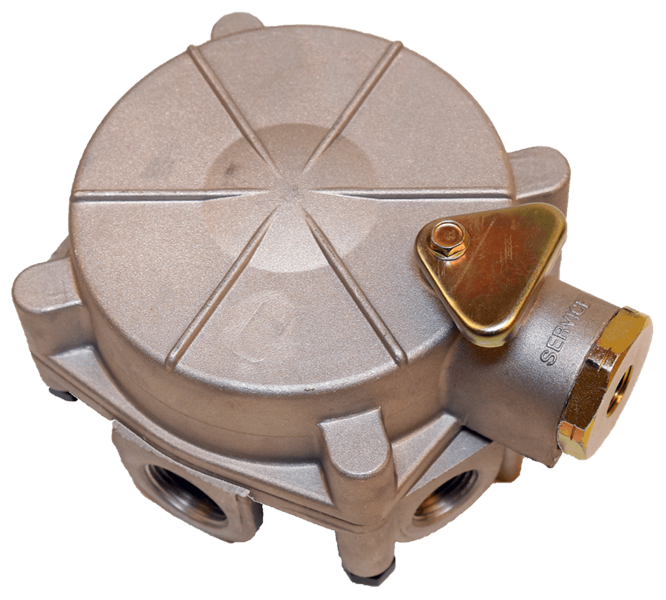 R-8 RELAY VALVE FOR NON ABS M939 SERIES TRUCKS
$69.95
R-8 RELAY VALVE. FOR USE WITH THE REAR BRAKES ON M939 SERIES TRUCKS THAT DO NOT HAVE ABS BRAKES. 
PORT SIZES: 
SUPPLY - 3/4"NPT
DELIVERY - 1/2"NPT
1/4"NPT PLUG FROM THE EXISTING VALVE WILL NEED TO BE RE USED IN THE THIRD PORT. 
2 RELAY VALVES USED PER TRUCK,ONE ON EACH REAR AXLE. 
PART #11669105 / 288781  NSN 4820-01-107-9695, 4820011079695