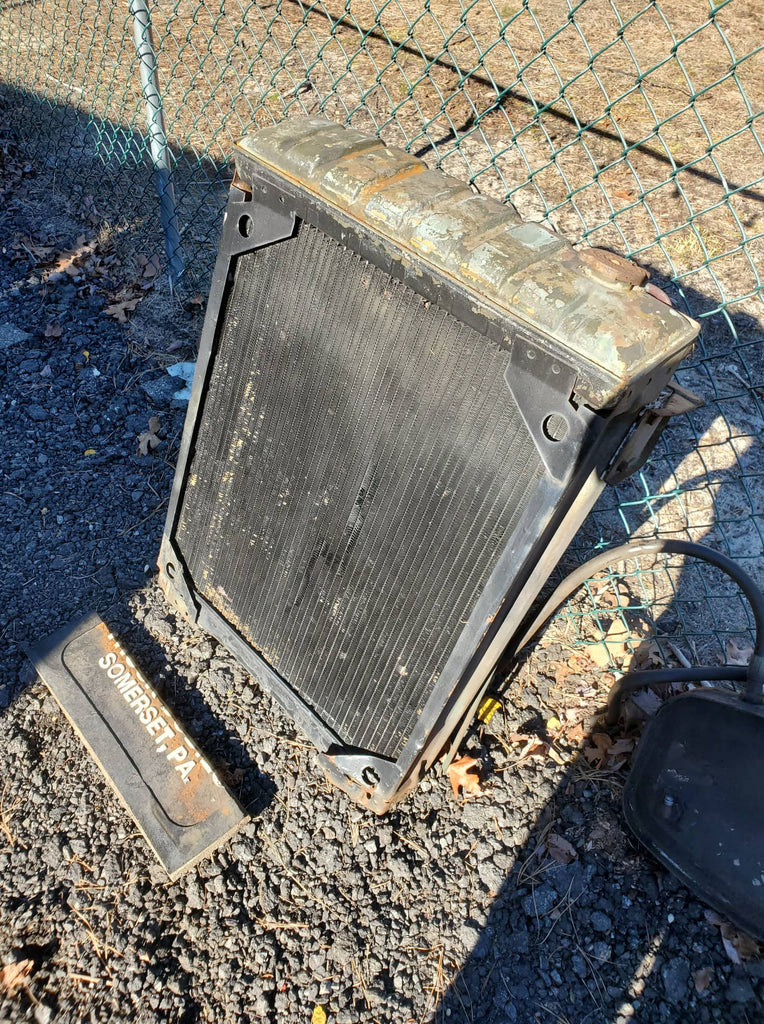 RADIATOR FOR M54A2 MULTIFUEL 5 TON
$150.00
USED RADIATOR FOR M54A2 5 TON. 
THIS UNIT HELD COOLANT UNTIL IT WAS REMOVED FROM THE TRUCK. THE BOTTOM MOUNT IS MISSING. IT WOULD APPEAR THAT IT WAS DAMAGED OR ROTTED AND SOMEONE DID A BACK YARD FIX TO KEEP THE TRUCK IN SERVICE. THE SECTION OF WOOD WITH THE CHUNK OF RUBBER ON IT IN THE PICTURE WAS WHAT THIS RADIAOR WAS SITTING ON WHEN IN THE TRUCK. THERE IS PIECES OF PIPE ON THE BOTTOM OF THE WOOD TO LOCATE IT IN THE FRAME. 
WHILE NOT PERFECT, THIS RADIATOR MAY BE A CHEAP OPTION TO KEEP AN OLD FARM OR SITE TRUCK WORKING A LITTLE LONGER. 
ITEM SHIPS VIA FREIGHT CARRIER, CALL FOR QUOTE.