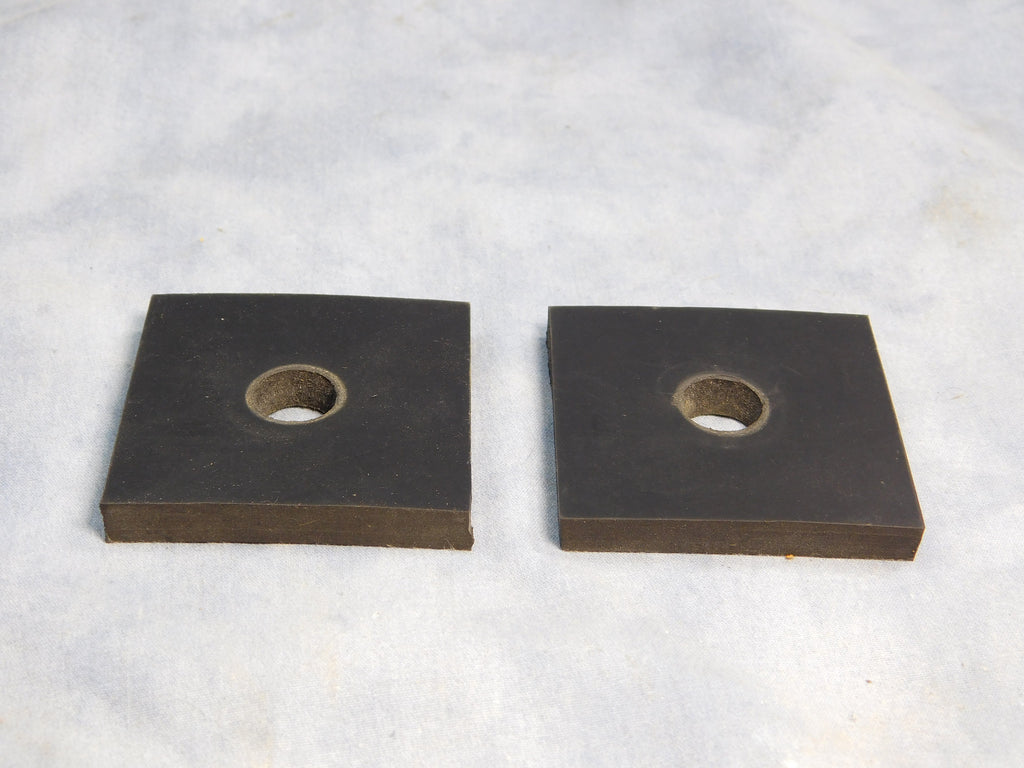 RADIATOR MOUNT ANTI VIBRATION PADS - 7529294
$11.95
A SET OF TWO VIBRATION DAMPENING MOUNTING PADS FOR M35A1 & M35A2 MODELS.
THIS PAD GOES ON THE STUDS THAT COME OUT OF THE BOTTOM OF YOUR RADIATOR. WHEN INSTALLED, THEY WILL BE POSITIONED ON THE STUDS BETWEEN THE FRAME CROSS MEMBER AND THE BOTTOM OF THE RADIATOR.
THE RADIATOR MUST BE REMOVED FROM THE TRUCK AT LEAST PARTIALLY TO INSTALL THESE PADS.
NEWLY MANUFACTURED PARTS, SO NO WORRIES ABOUT NOS RUBBER BEING BRITTLE OR DRY ROTTED.
PART # 7529294 NSN 5365-00-752-9294