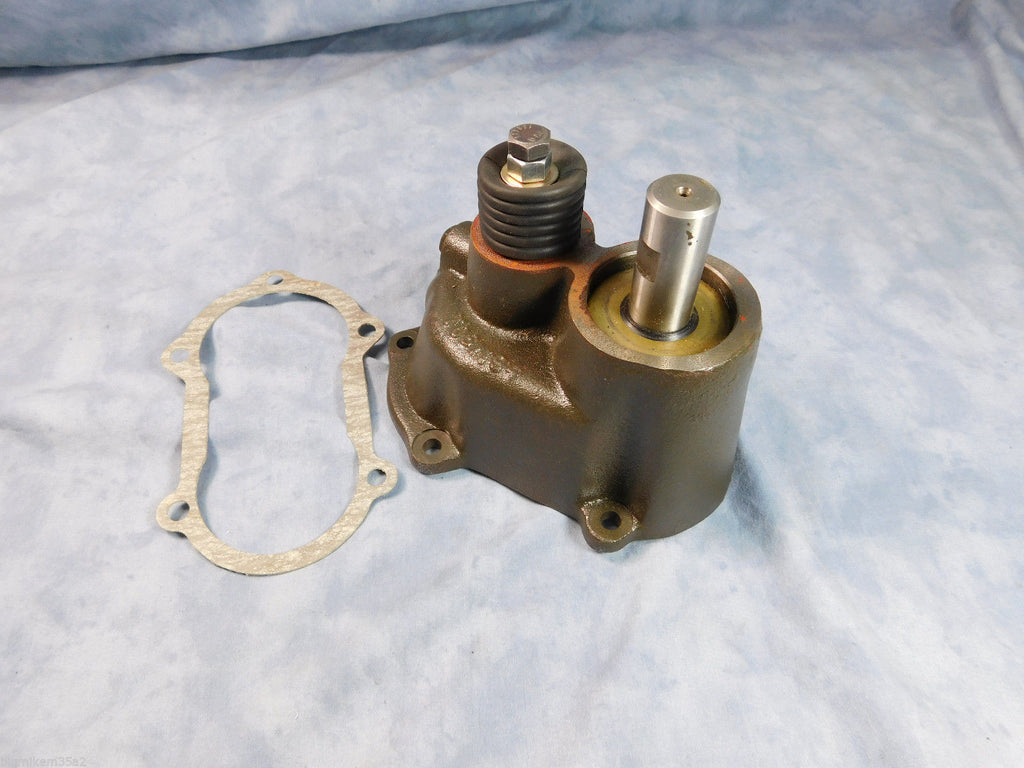 REAR PTO ADD ON - 7061136
$495.00
IF YOUR LOOKING TO HAVE REAR FACING PTO CAPABILITY ON YOUR M35A2, M54 OR M809 SERIES TRUCK YOU CAN NOW HAVE IT WITH THIS PTO ADD ON.
THIS PTO BOLTS TO THE BACK OF THE FRONT MOUNTED WINCH PTO, SO YOU WILL NEED A FRONT FACING PTO TO USE THIS REAR FACING UNIT.
ALL YOU DO IS REMOVE THE REAR COVER AND BOLT THIS REAR PTO IN ITS PLACE. IT IS REALLY THAT SIMPLE.
THIS PTO WILL NOT FUNCTION OFF OF THE CONTROLS CURRENTLY IN YOUR TRUCK, SO YOU WILL HAVE TO FAB UP A CABLE OR LINKAGE SYSTEM TO MAKE THIS OPERATE.
GREAT FOR REAR FACING WINCHES, HYDRAULIC PUMPS, DUMP BODIES ETC.
PART # 7061136 NSN 2520-00-706-1136   2520007061136