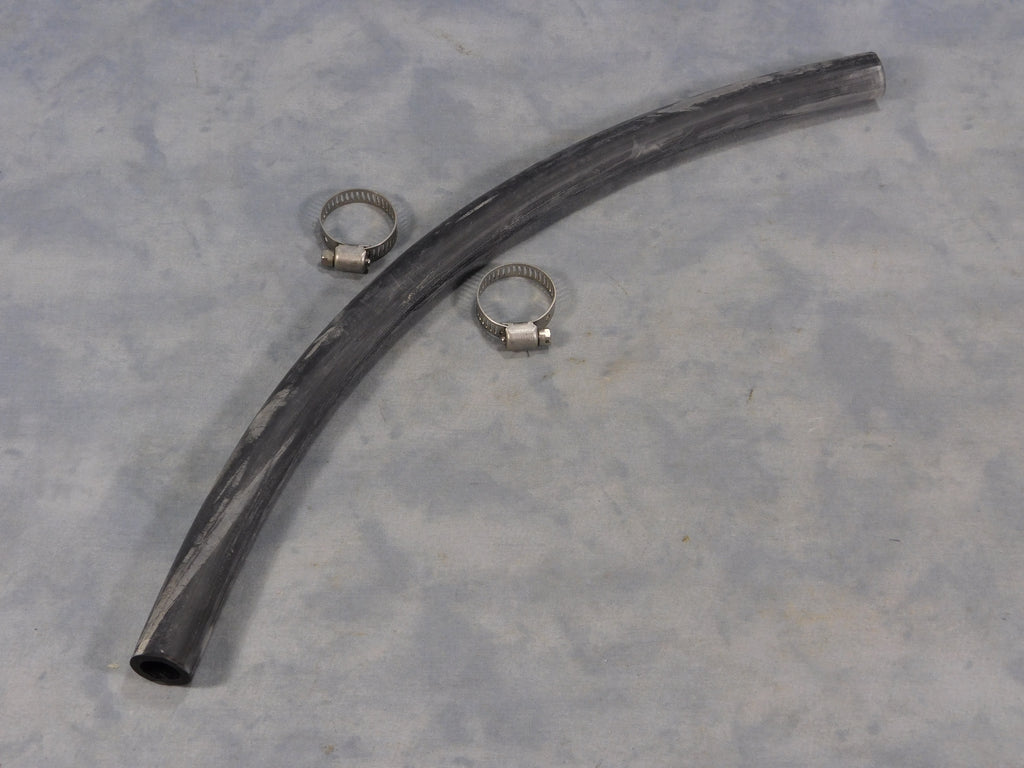 REPLACEMENT HOSE FOR IN TANK FUEL PUMP - 8712310-3
$16.95
REPLACEMENT HOSE SECTION FOR THE INTANK FUEL PUMP ON 2.5 TON TRUCKS. 
THIS HOSE IS SPECIFICALLY MADE FOR BEING SUBMERSED IN FUEL. IT WILL NOT SWELL AND COME APART LIKE COMMON OFF THE SHELF RUBBER FUEL LINE. 
THE ORIGINAL HOSE IS A PRE MADE SECTION WITH A FITTING ATTACHED TO THE UPPER END. FOR INSTALLATION, YOU WILL NEED TO CAREFULLY CUT THE CLAMP/CRIMPING OFF OF THE END FITTING WHERE IT IS HOLDING THE HOSE IN PLACE AND REMOVE IT, EXPOSING THE BARBS UNDERNEATH. FROM HERE, THE NEW HOSE SECTION CAN BE INSTALLED AND CLAMPED WITH THE SUPPLIED HOSE CLAMPS. 
PART # 8712310-3 NSN 4720-00-258-7669, 4720002587669