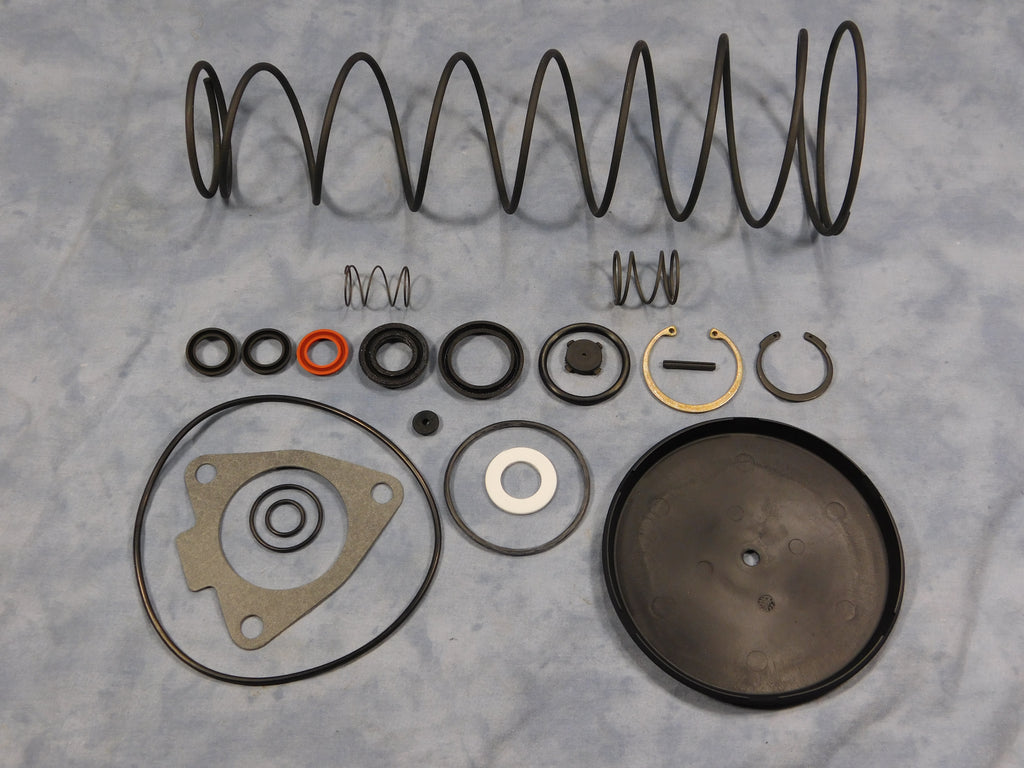 SHORT AIR PACK REBUILD KIT FOR 2.5 TON - RN25T
$159.95
REBUILD KIT FOR SHORT AIR PACKS FOUND IN SOME M35A2 AND ALL M35A3 TRUCKS. 
IF YOU ARE NOT SURE WHICH UNIT YOU HAVE, LOOK AT THE END OF THE CANISTER. IF THE CANISTE HAS STUDS WELDED TO IT AND A CAP HELD IN PLACE BY NUTS, IT IS THE ORIGNAL LONG STYLE. 
IF THERE IS NO CAP AND NO NUTS, IT IS THE NEWER SHORT STYLE UNIT FOR WHICH THIS KIT FITS.