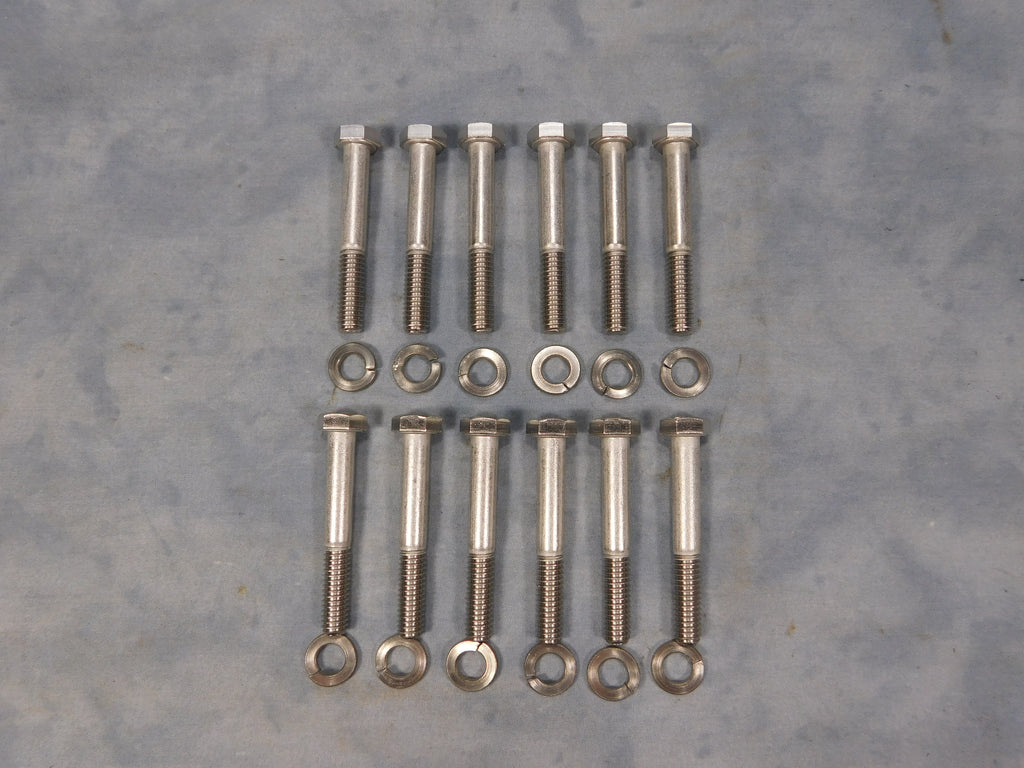 STAINLESS STEEL WATER MANIFOLD BOLT SET FOR MULTIFUEL ENGINES - WMBS12
$18.00
SET OF 12 STAINLESS STEEL WATER MANIFOLD BOLT SET FOR MULTIFUEL ENGINES. INCLUDES STAINLESS STEEL LOCK WASHERS. 
STAINLESS BOLTS ARE A NICE UPGRADE FOR THE WATER MANIFOLD. OFTEN THE BOLTS ARE STUCK IN THE MANIFOLDS OR CORRODED BADLY FROM YEARS OF SERVICE WITH COOLANT AND ARE DAMAGED BEYOND THE POINT OF RE USING THEM SAFELY. 
THIS SET OF BOLTS INCLUDES ENOUGH BOLTS AND WASHERS TO REPLACE ALL OF THE WATER MANIFOLD BOLTS ON ONE ENGINE. 
MULTIFUEL WATER MANIFOLD GASKETS ARE ALSO AVAILABLE AND CAN BE FOUND BY SEARCHING # 10889853
PART # WMBS12