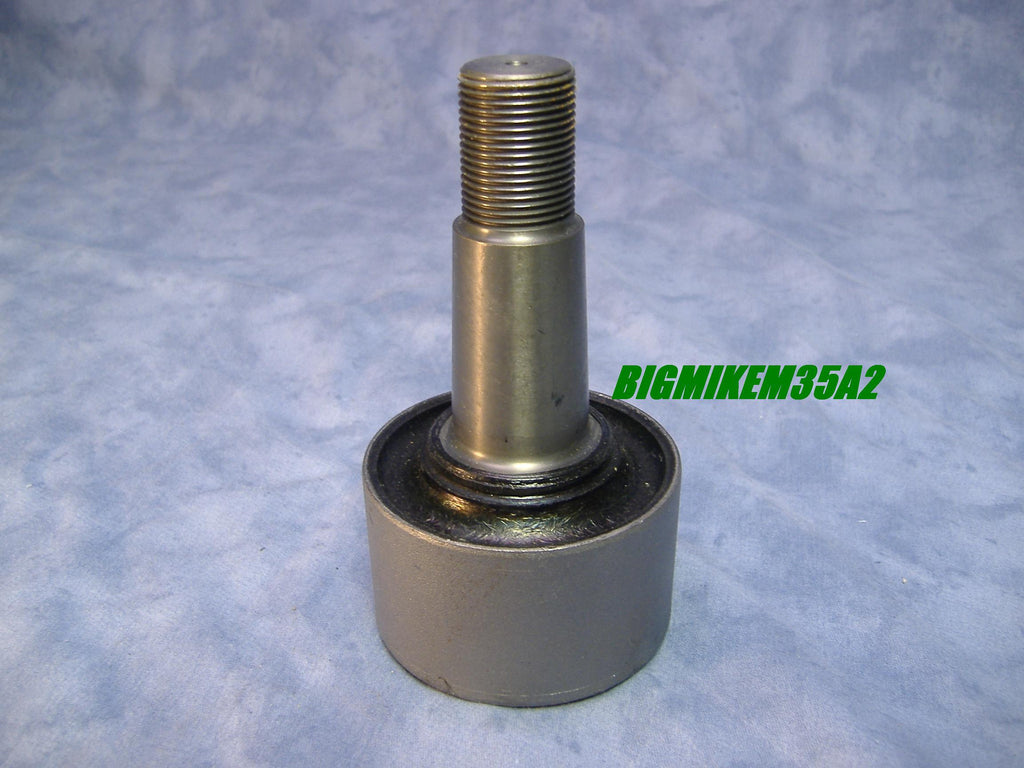 TORQUE ROD END FOR M35 SERIES TRUCKS - 7521831
$48.50
TORQUE ROD END FOR 2.5 TON M35 SERIES TRUCKS. FITS A1, A2, AND A3 MODELS. 
#  7521831, NSN 2530007521831, A2110E109
THIS IS A VERY HIGH STRESSED PART ON YOUR TRUCK, YOU SHOULD INSPECT THESE FREQUENTLY AND REPLACE AS NECESSARY. THE ONLY THING HOLDING THE REAR AXLES IN YOUR TRUCK ARE THESE JOINTS, AND WHEN THE RUBBER IN THESE DRY ROTS AND BRAKES YOUR REAR AXLES CAN LITERALLY FALL OUT OF YOUR TRUCK.
IF YOU ARE INTERESTED IN REPLACING ALL 12 OF YOUR TORQUE ROD ENDS, WE ALSO HAVE A DISCOUNTED SET OF 12 FOR SALE IN OUR STORE. YOU SAVE ON THE PRICE AND ON THE SHIPPING.
WE ALSO HAVE NET TORQUE ROD END NUTS AVAILABLE IN OUR STORE. LOOK FOR ITEM NUMBER 8327988