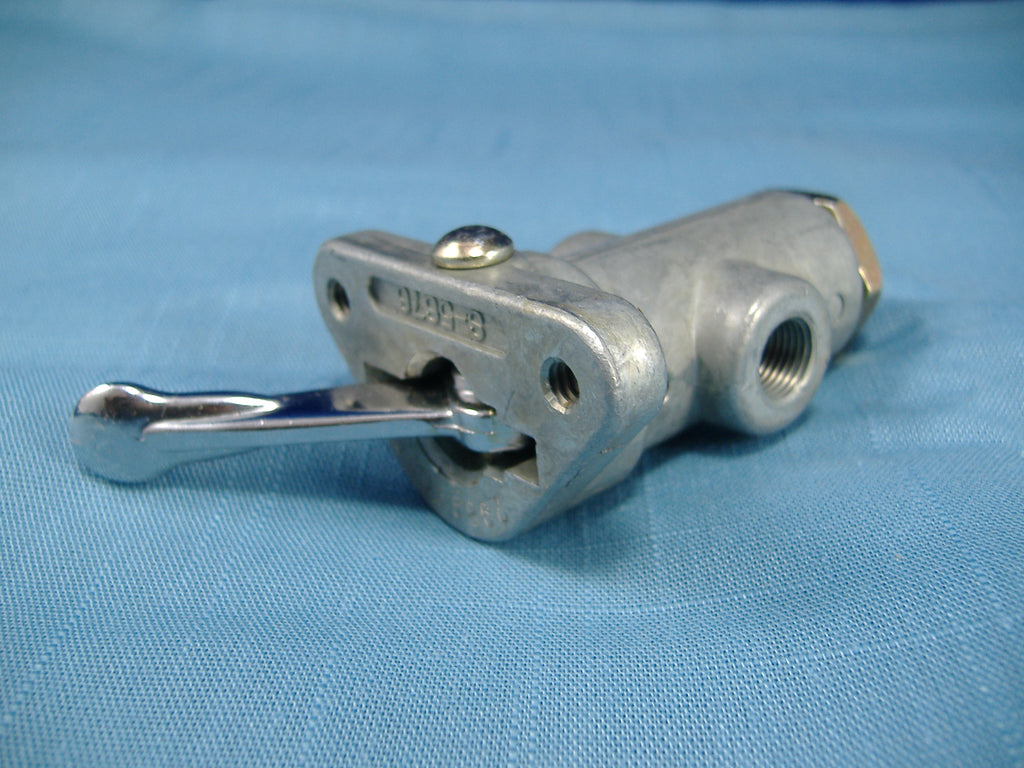 TRANSFER CASE AIR SHIFT SWITCH
$19.95
AIR SWITCH TO REPLACE THE WORN OR MISSING AIR SHIFT SWITCH IN YOUR 2.5 TON M35A2/A3, OR IN YOUR M939/923 SERIES VEHICLE.  

THIS SWITCH IS A DIRECT REPLACEMENT FOR YOUR AIR SHIFT SWITCH AND WILL BOLT UP TO THE MOUNTING PLATE WITH NO MODS TO THE SWITCH OR THE PLATE. 1/8" NPT PORTS.

WE ALSO HAVE NEW AIR HOSES FOR UNDER THE DASH IN STOCK IF YOU NEED ONE.