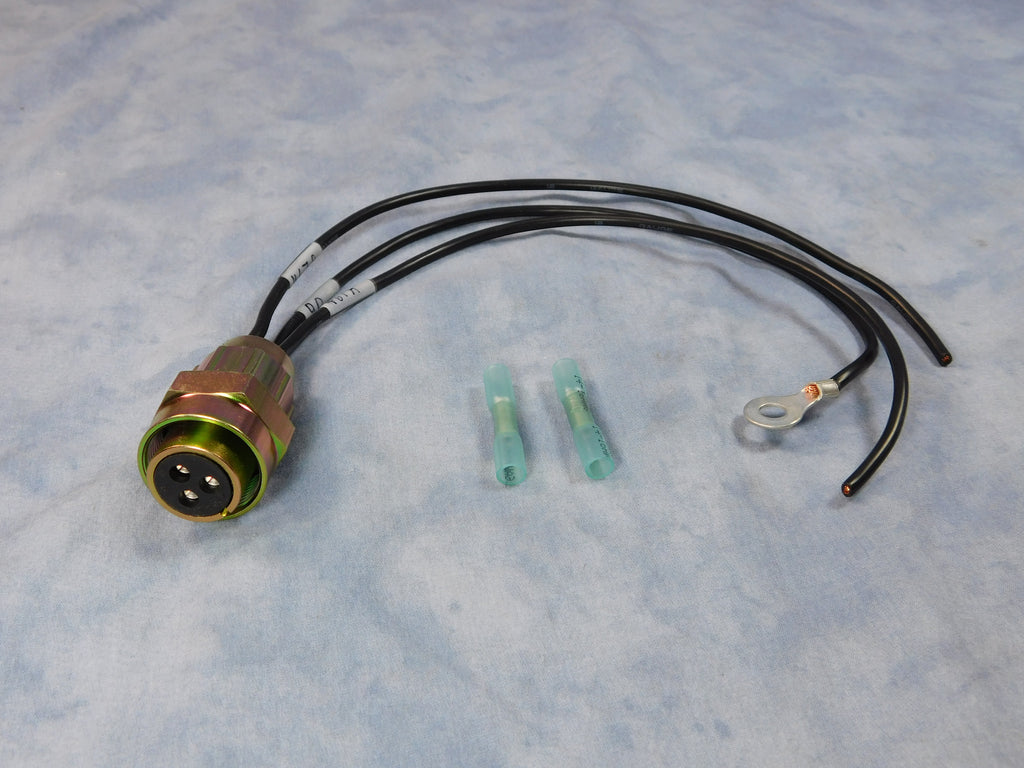 TURN SIGNAL FLASHER REPAIR HARNESS
$56.95
ONE NEW REPAIR HARNESS TO MAKE AN EASY REPAIR ON YOUR TURN SIGNAL FLASHER CONNECTION AND LEAD WIRING.
A COMMON PROBLEM WITH INOPERABLE TURN SIGNALS IS THE WIRES GET OLD AND THE WIRE CASING CRUMBLES OFF FROM EXPOSURE TO THE ELEMENTS, WHICH CAUSES SHORTS IN THE CIRCUIT. THIS CAN LEAD TO INOP TURN SIGNALS, OR WORSE, IT CAN DESTROY THE FLASHER OR TURN SIGNAL CONTROL.
THIS REPAIR HARNESS FEATURES A BRAND NEW CONNECTOR MADE BY AN AMERICAN DEFENSE CONTRACTOR, IT IS THE CORRECT MIL-SPEC CONNECTOR FOR THE APPLICATION. THE WIRES ARE ALL BRAND NEW AND ARE ABOUT 11-1/2" LONG FROM THE BACK OF THE CONNECTOR. I HAVE CRIMPED ON THE GROUND LUG, WHICH IS FOR A 1/4" BOLT, BUT LEFT THE INCLUDED WATERPROOF HEAT SHRINK CRIMP CONNECTIONS OFF IN CASE YOU WANT TO SHORTEN THE WIRE LEADS.
I CAN ALSO OFFER THESE IN CUSTOM LONGER LENGTHS IF YOU NEED A LITTLE MORE.
ALL WIRES ARE MARKED AS PER THE WIRING ON AN M35A2, THIS MAY OR MAY NOT DIFFER FROM OTHER MODELS, BUT IF YOU NEED HELP I CAN SURELY GET YOU THE INFO YOU NEED.
I WILL IN THE FUTURE HAVE REPAIR HARNESSES AVAILABLE FOR THE TURN SIGNAL CONTROLLER, AS WELL AS THE 3 LEVER LIGHT SWITCH.
THIS IS A BIG MIKE'S MOTOR POOL EXCLUSIVE ITEM, YOU WONT FIND THESE AVAILABLE FROM ANY OTHER VENDORS, GET YOURS TODAY!!!