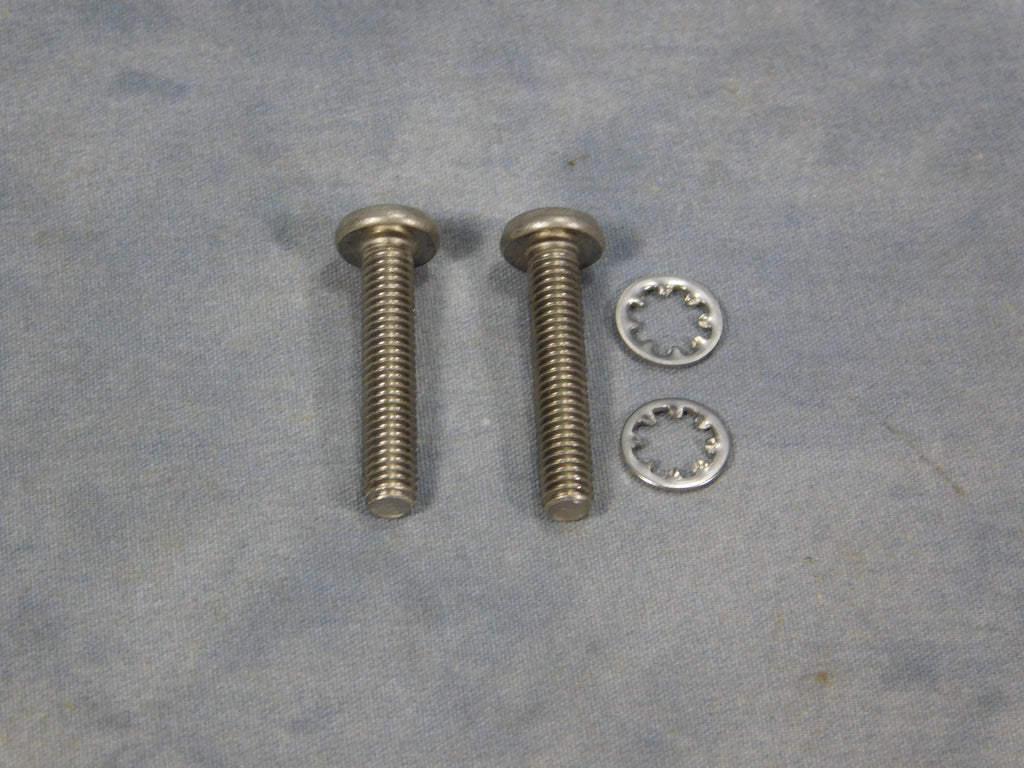 WIPER MOTOR MOUNTING SCREW KIT FOR M35A2, M54, & M809 SERIES TRUCKS - 7372704
$1.25
WIPER MOTOR MOUNTING SCREW KIT FOR M35A2, M54, & M809 SERIES TRUCKS.
STAINLESS STEEL FOR LONG LASTING USE AND NO RUST STREAKS OVER TIME. 
THIS SET WILL MOUNT ONE MOTOR, SO IF YOU ARE DOING BOTH MOTORS,ORDER 2 KITS. 
THIS WILL NOT FIT M35A3, M939 SERIES, OR TRUCKS WITH ANY VERSION OF ELECTRIC WIPERS. 
PART # 7372704 NSN 5305-00-165-8252, 5305001658252