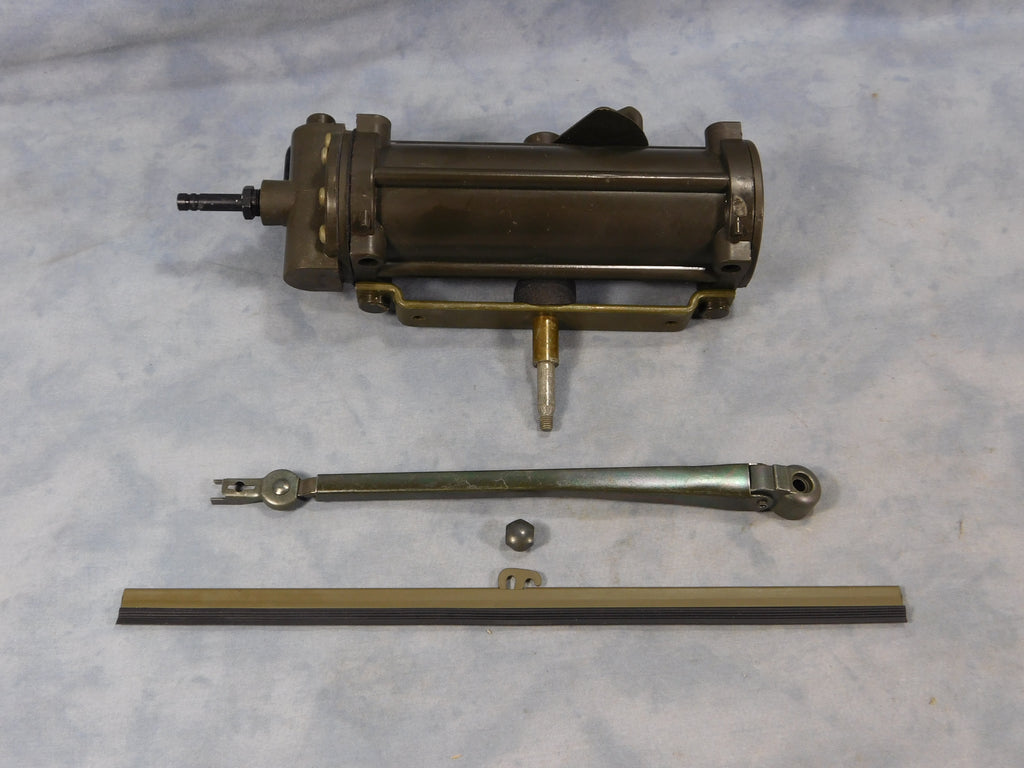 WIPER MOTOR w/ NUT, WIPER ARM, AND WIPER SET M35A2, M54A2, M809 - 7539696, 7001462, & 8713382
$147.95
ONE WINDSHIELD WIPER AIR MOTOR w/ NUT, WIPER ARM, AND !0" WIPER SET FOR M35A2, M35A3, AND M809 SERIES TRUCKS. A 12" WIPER CAN BE SUBSTITUTED UPON REQUEST.
THIS SET INCLUDES THE FOLLOWING NUMBERS
7539696 WIPER MOTOR w/ NUT,
7001462 10" WIPER, 
8713382 WIPER ARM
WE ALSO HAVE ALL OF THESE PARTS SOLD INDIVIDUALLY IF NEEDED, AND WE ALSO SELL THIS KIT IN DOUBLE FOR COMPLETE WIPER SYSTEM REPLACEMENT.