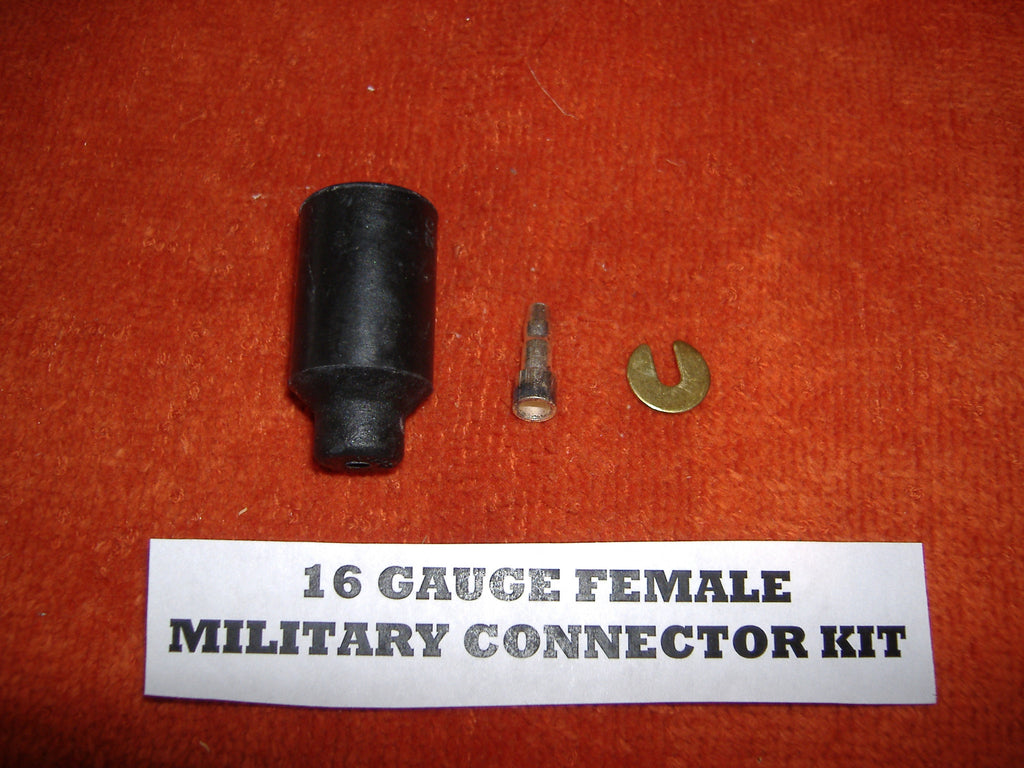 16 GAUGE MILITARY FEMALE "PACKARD" WIRE CONNECTOR MS27142-3
$1.75
FEMALE RUBBER SHELL CONNECTOR WITH MALE INSIDE WIRE TERMINAL. THE WIRE TERMINAL CAN BE EITHER CRIMPED ON, OR SOLDERED ON.
FOR USE WITH 16AWG COPPER WIRE.
COMMONLY KNOWN AS PACKARD CONNECTORS, THESE STYLE CONNECTIONS ARE WATERPROOF AND STANDARD ON MANY MILITARY APPLICATIONS.
THESE ARE GREAT TO USE ON CUSTOM APPLICATIONS REQUIRING GOOD SOLID AND WATERPROOF CONNECTIONS.

PART # MS27142-3 NSN 5935-00-115-2306

SEE THE DROP MENU TO ORDER A 10 PACK AT A DISCOUNTED PRICE.