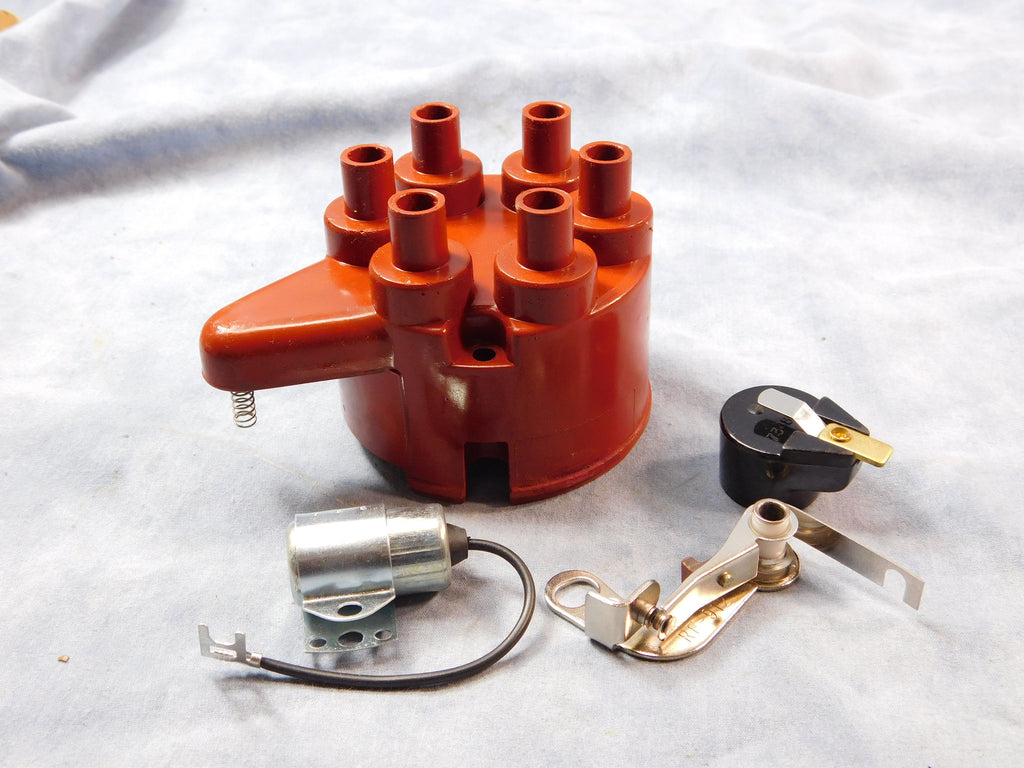 6 CYLINDER TUNE UP KIT FOR 1-1/4 TON AND LIGHTER VEHICLES
$87.95
6 CYLINDER TUNE UP KIT FOR DODGE M37 / M43, KAISER JEEP M715, G741, AND G890 VEHICLES ETC.
THIS KIT INCLUDES A CAP, ROTOR, POINT SET, AND CONDENSER
ALL PARTS ARE NEW MANUFACTURE, AND ARE ALL ALSO OFFERED SEPARATELY FOR SALE IF NEEDED. ALSO OFFERED IS A KIT WITH SPARK PLUGS.
FOR 1-1/4 TON VEHICLES AND LIGHTER.
NOT FOR USE WITH GAS POWERED 2.5 TON TRUCKS, THE CAP IS DIFFERENT.
CAP # 7374880
ROTOR # 7348578
POINTS # 923146. ALTERNATE # 7501239 / 5346774.
CONDENSER # 917128