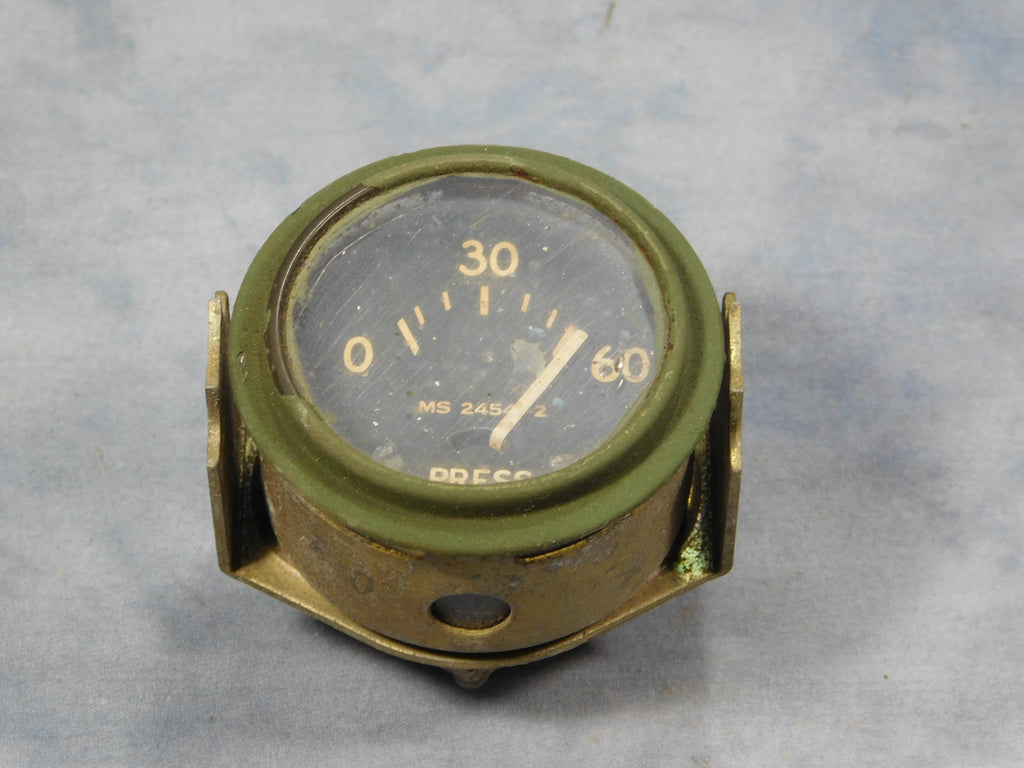 OIL PRESSURE GAUGE, 0-60 PSI, MS24541-2 - USED, TAKE OFF
$30.00
USED, TAKE OFF
0-60 PSI OIL PRESSURE GAUGE FOR MILITARY VEHICLES AND VARIOUS MILITARY POWER EQUIPMENT. 
THIS IS A 24 VOLT ELECTRIC GAUGE THAT REQUIRES 0-60 PSI SENDER #  MS24538-1 FOR OPERATION. IF YOU ARE JUST REPLACING THIS GAUGE IN YOUR TRUCK YOU SHOULD ALREADY HAVE THE SENDER.  COMES WITH ALL MOUNTING HARDWARE.
THIS UNIT FEATURES RUBBER SHELL CONNECTIONS.
#  MS24541-2
USED, TAKE OFF CONDITION. MAY HAVE SCUFFS AND SCRATCHES ON THE BODY AND LENS BUT WILL STILL BE READABLE. 
THE ITEM YOU RECEIVE MAY BE COSMETICALLY DIFFERENT THAN PICTURED BUT WILL BE IN GOOD USEABLE CONDITION. 
NO RETURNS ACCEPTED FOR USED PARTS.