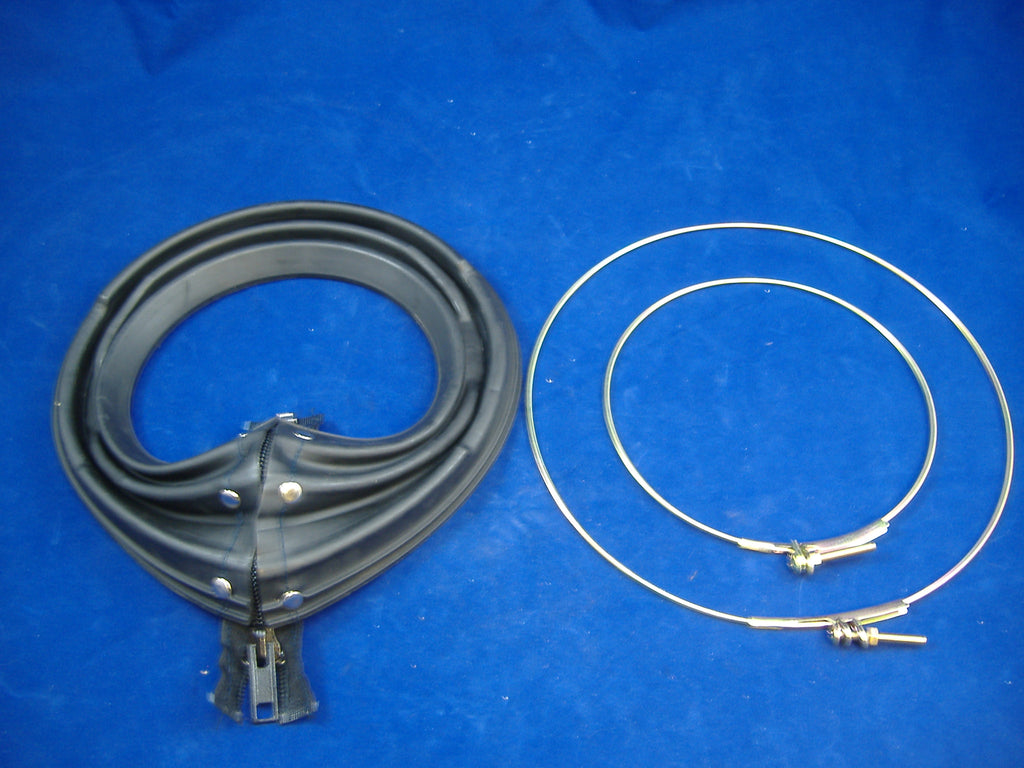 BLACK ZIPPER BOOTS w/CLAMPS FOR M35A2 - M35A3 7410883 7071100 7071099
$53.95
BLACK ZIPPER BOOT WITH ONE LARGE, AND ONE SMALL BOOT CLAMPS FOR 2.5 TON ROCKWELL FRONT AXLES IN YOUR M35 TRUCK. FITS M35A1, M35A2, AND M35A3.  ALSO AVAILABLE AS A PAIR AND WITH OUT CLAMPS.
# 7410883 7071100 7071099
WE ALSO HAVE GOLD ZIPPER BOOTS, AS WELL AS BOOTS WITH OUT ZIPPERS FOR THE ULTIMATE IN FRONT AXLE WATERPROOFING. BOOT W/O ZIPPERS ARE AVAILABLE IN BLACK AND COLORED VERSIONS.