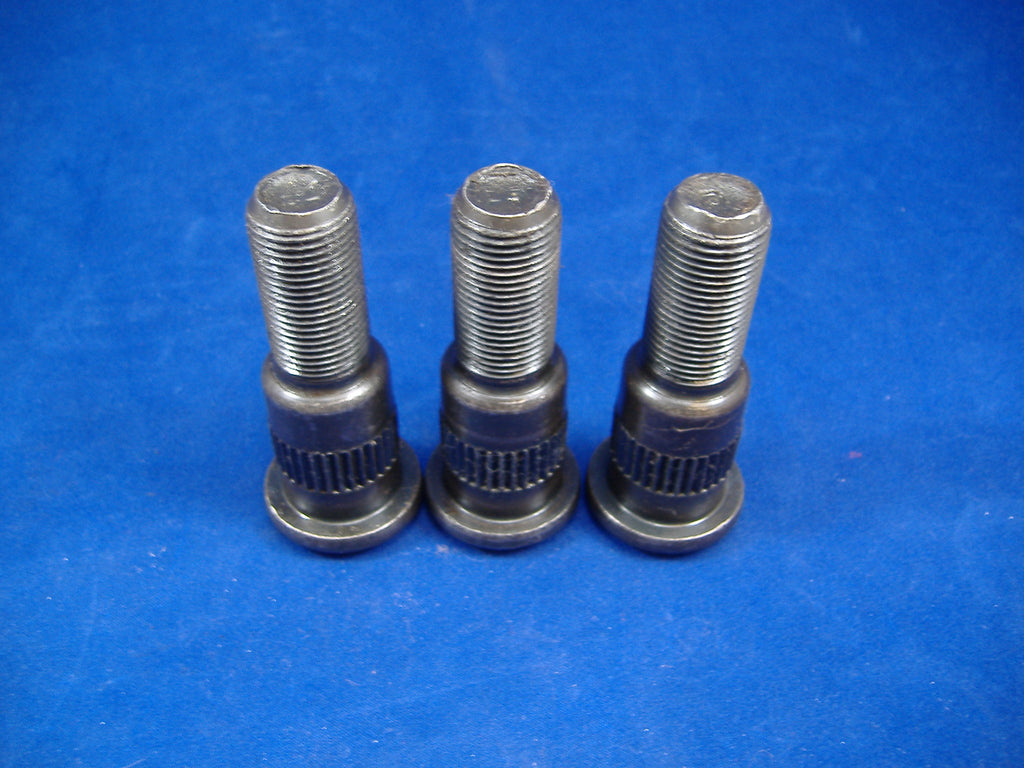 LEFT HAND WHEEL STUD FOR 5 TON, SET OF THREE, M54 AND M809 MS51946-5
$36.95
THREE LEFT HAND WHEEL STUDS FOR M54 AND M809 SERIES 5 TON MILITARY TRUCKS, WILL FIT THE M54'S AND M809'S FRONT OR REAR.
MS51946-6
NOT FOR 2.5 TON MODELS OR 939 SERIES TRUCKS.
WE ALSO HAVE LEFT HAND STUDS IN OUR STORE, AS WELL AS SETS OF STUDS IN DIFFERENT AMOUNTS. SAVE ON SHIPPING COSTS BY BUYING STUD SETS CLOSEST TO THE AMOUNT OF STUDS YOU NEED. WE ALSO HAVE LUG NUTS FOR THE FRONT AND REAR OF YOUR TRUCK IN COMBINATION SETS AS WELL.