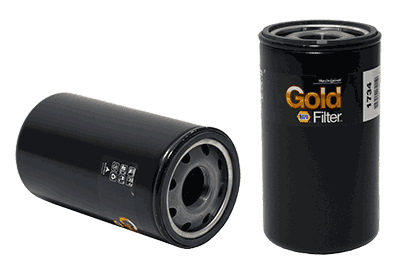 NAPA GOLD 1734 OIL FILTER FOR FORD 7.3 POWERSTROKE
$25.00
I BOUGHT THIS FOR MY OWN TRUCK, BUT THE TRUCK NO LONGER RUNS, SO HERE IT IS UP FOR SALE AT A DISCOUNT PRICE!!
NEW IN BOX, ARRIVED HERE IN APRIL 2023. 
NAPA GOLD 1734 OIL FILTER FOR 94-03 FORD 7.3 DIESEL. 
RETAILS FOR $34.99 ON THE NAPA WEBSITE. 
**ALSO SELLING A NON RUNNING 97 POWERSTROKE F250 4X4 EXTENDED CAB. IF INTERESTED, EMAIL ME AT BIGMIKESMOTORPOOL@YAHOO.COM 
I BELEIVE IT NEEDS A HIGH PRESSURE OILPUMP. CHANGED A BUNCH OF PARTS AND TESTED OTHER. NO START, NO SMOKE, DIED WHILE DRIVING. 
ITS ROUGH, LOTS OF RUST.**