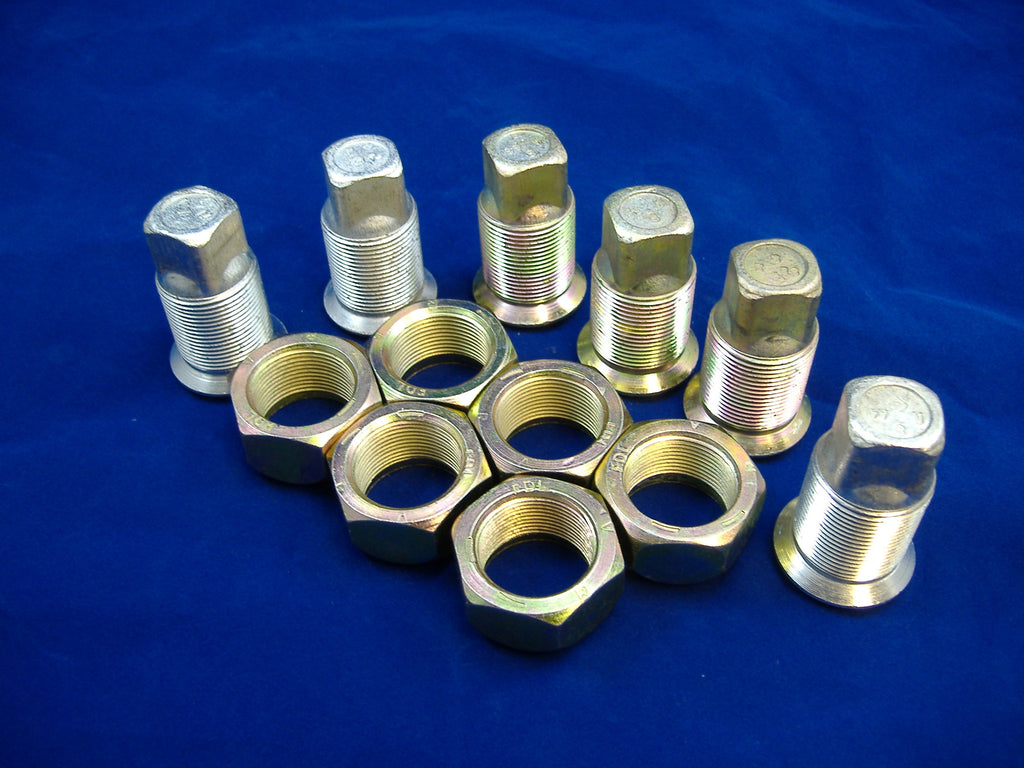 RIGHT HAND INNER AND OUTER LUG NUTS FOR DUAL REAR WHEELS, SET OF SIX, M35-M54-M809-M939
$25.95
SIX RIGHT HAND THREAD, REAR INNER AND OUTER LUG NUTS FOR MILITARY 2.5 TON AND 5 TON TRUCKS.
NOT FOR USE ON FRONT WHEELS, OR SINGLE WHEEL CONFIGURATIONS. WE ALSO SELL THESE NUTS INDIVIDUALLY, AND FRONT SINGLE WHEEL LUG NUTS IN KITS OF VARYING NUMBERS IF NEEDED.
CHECK OUR "LUG NUTS AND WHEEL STUDS" CATEGORY FOR THESE KITS, AS WELL AS MORE REAR LUG NUT COMBINATION SETS, AND FOR STUD SETS.