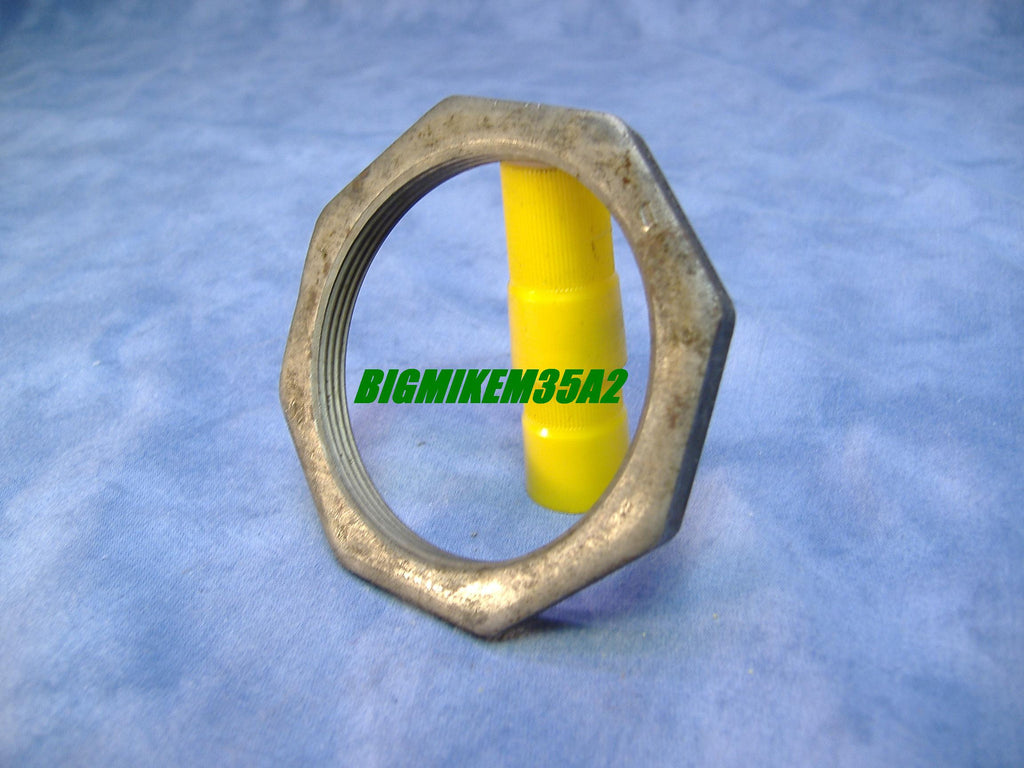 SPINDLE LOCK NUT FOR M35A2 - M35A3 7521633
$9.95
NEW SPINDLE NUT TO FIT 2.5 TON M35 SERIES MILITARY TRUCKS AND THEIR VARIANTS.
WILL FIT M35A1, M35A2, AND M35A3.
# 7521633 NSN 5310007521633

WE ALSO SELL THESE IN SETS OF TWO. DON'T FORGET YOUR LOCK WASHER!!  RE-BENDING THE TABS ON YOUR OLD LOCK WASHER CAN CAUSE THEM TO SNAP OFF. WE HAVE BRAND NEW LOCK WASHERS IN OUR STORE SOLD SINGLE, IN SETS OF TWO, FOUR, AND SIX. 
WE ALSO CARRY A SPINDLE NUT AND LOCK WASHER SET IN OUR STORE SO YOU CAN GET EVERYTHING YOU NEED AT ONE TIME.